Progress: Debunking the low/no-code myth
By Mark Troester, VP of Strategy, Progress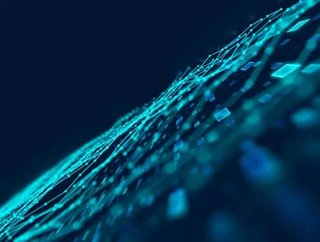 At its annual Cloud Next conference in San Francisco in April, Google sent a clear signal that it's targeting a new breed of developers who rely on...
At its annual Cloud Next conference in San Francisco in April, Google sent a clear signal that it's targeting a new breed of developers who rely on "low-code" or "no-code" - app development platforms that put power in the hands of less technical users to speed up the development cycle and solve the developer talent gap.
It's turned out popular with many businesses too: Siemens bought low-code vendor Mendix in 2018 for $730 million in cash, while its nearest competitor, OutSystems raised $360 million. Furthermore, Gartner predicts that low-code will account for 65% of all application development activity by 2024.
But if we scratch beneath the surface, is it all worthy of the hype? According to a recent report from Progress, more than two in three developers feel negatively about no-code or low-code platforms, with a loss of control being cited as a determining factor. There is no doubt the developer community is sceptical about using it for anything large scale or mission-critical. So why is there such a debate about low-code and no-code platforms?
Low-code vs. no-code
Firstly, we should dispel the myth that low-code and no-code are one and the same. The terms are often used interchangeably but that misses certain very important distinctions. Low-code isn't no-code. It relies on a certain degree of developer competence and the right low-code solution based on open standards can be invaluable to developers in an era of "more apps, faster."
A low-code system is designed to reduce the amount of hand-coding that developers need to build an app. This may include features to enable better personalisation and customisation for the developer, such as drag-and-drop building of boiler-plate type screens. Whereas, no-code systems are often devoid of the need for developers to manually programme. Many developers argue that mobile and web app creation can be significantly bolstered by the use of no-code platforms.  These platforms can automate the mundane and allowing developers to focus more on the stuff that really matters. Others suggest that the amount of time and coding expertise required to translate an idea into something people can use can be hindered.
While no-code tools can empower the non-developer (the "citizen developer") or time-strapped developer, good low-code development platforms enable skilled developers to have more control. They provide quality and editable code that can be changed and customised to fit a client's needs. They appeal to a large group of the developer community due to the powerful scaffolding that they can offer, their ability to save time and reduce errors and enable newly trained developers to gain confidence. This in turn frees up the development team to iterate faster, innovate more in custom areas of an application and add new value and creativity to a basic codebase.
Low-code platforms can make the internet much more accessible, and we're likely to see how developers can use these tools in interesting and unexpected ways in order to move the needle fast and keep up with industry demands. Yet, while they are gaining popularity, solving the app development challenge is not as easy as transferring the development keys from the developer to the business user.
SEE ALSO:
Are developers right to distrust low/no-code solutions?
Ultimately, low/no-code platforms need to be designed in a way that actively increases developer productivity. Low-code for developers is really about writing the code once and running it across platforms, while maintaining full control over the user experience. Low-code often gets a bad rap due to its "impenetrable black box" perception of difficult or impossible customisation. However, a low-code solution that's an "open-box," based on open standards with a full view of the source, is the ideal solution to increased productivity.
Then there's the development architecture. App development is already complex. Today's expectations include limitless scalability across multiple channels, compounded by a rapid shift to cloud-based development using containers and microservices. Application development should instead fit together logistically, like a puzzle with all the necessary components available to be placed one after another.
Embracing high-productivity
Building apps can be simpler and faster for developers using low and no-code platforms compared with traditional approaches. To avoid many of the limitations surrounding these solutions, we're beginning to see traditional low-code vendors being disrupted by the introduction of high productivity platforms. These platforms are designed to be cloud-native and standards-based, with support for serverless backend and microservices, enabling application teams to deliver better software.
High-productivity platforms can provide truly native support to build high-quality and multi-channel applications offering consumer-scale user experience. This enables developer teams to leverage their existing skills and development processes without the need to retrain or re-staff, eliminating cost and time delays, as well as platform lock-in. Coding languages like JavaScript, TypeScript and Node.js, alongside frameworks like Angular and Vue can also increase developer productivity by facilitating code reuse across different digital channels.
A modern serverless architecture, married to the highest levels of developer control—that's the answer to high-productivity and meeting the never-ending demand for consumer-grade multichannel applications.
Mark Troester is VP of Strategy at Progress Software Corp, a Massachusetts-based specialist in modern alternative low-code solutions