Asian Games 2023: Developing digital sports technology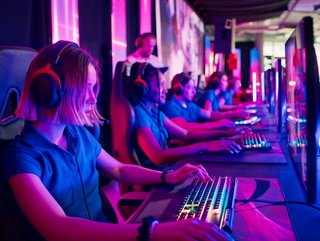 With organisations and athletes coming together to showcase the latest developments in digital technology, esports provide insights into how the future of AI and data processing could look on a wide scale
Held in Hangzhou, the People's Republic of China, Asian Games 2023 features esports as a medal event for the first time, showcasing digital transformation
Asian Games Hangzhou 2023 is set to take place from 23rd September until 8th October 2023 in Hangzhou, the People's Republic of China.
Esports will be played at the games and seven games will be given full medal status for the first time, after debuting as a demonstration sport in 2018. 8 medal events and 2 demonstration events are set to be competed in this edition.
With organisations and athletes coming together to showcase the latest developments in digital technology, esports provide insights into how the future of AI and data processing could look on a wide scale.
AI and simulation games to play a huge role
AI in eSports is revolutionising how gameplay is analysed and strategised. For instance, machine learning algorithms are able to process vast amounts of gameplay data, such as match statistics, player movements and in-game decisions.
Wimbledon is a key example of an un-simulated sports tournament that integrated AI-powered commentary into its game coverage. AI Magazine has previously reported on how AI technology such as this continues to transform the spectator experience by setting a new benchmark for sports innovation.
The opening ceremony at the Asian Games 2023 (23rd September 2023) will pay homage to the People's Republic of China's heritage and celebrate the country's technological outlook by including elements of AI and eco-friendly technology.
In another first, the games will feature a digital torch-lighting ceremony, where millions of torch-bearers will transform the digital flames into a digital human figure on the Qiantang River. With 3D animation and augmented reality (VR/AR), electronic smokeless fireworks will also be on show at the Hangzhou Olympic Sports Centre Stadium.
The 19th Asian Games is set to be the largest ever, with almost 12,500 athletes from 45 countries and regions competing in 40 sports, 61 disciplines and 481 events. Tickets to the esports events were sold through a ballot lottery due to its popularity, with nearly every session of esports competition expected to be a sell-out.
A testament to forward-thinking approaches to technology
Esports, short for electronic sports, is a form of competition using video games. Esports often consists of organised, multiplayer video game competitions, particularly between professional players, individually or as teams.
It has a huge presence across Asia especially in mobile games and is anticipated to be one of the most popular spectator events at the Asian Games. This marks an interesting shift in sports worldwide, with the Olympics having held The Olympic Esports Series 2023 in June 2023. Spectators could watch and/or take part in the global virtual and simulated sports competition for the first time and interact with professionals.
With technology already transforming how we access and engage with sports, it is exciting to see how AI and virtual reality systems can be used to facilitate greater accessibility and digital team sports.
"Asian esports has become a thriving industry, unleashing enormous potential and connecting people from different backgrounds, cultures, and countries," says Asian Esports Federation President Huo Qigang.
******
For more insights into the world of Technology - check out the latest edition of Technology Magazine and be sure to follow us on LinkedIn & Twitter.
Other magazines that may be of interest - AI Magazine | Cyber Magazine.
Please also check out our upcoming event - Cloud and 5G LIVE on October 11 and 12 2023.
******
BizClik is a global provider of B2B digital media platforms that cover Executive Communities for CEOs, CFOs, CMOs, Sustainability leaders, Procurement & Supply Chain leaders, Technology & AI leaders, Cyber leaders, FinTech & InsurTech leaders as well as covering industries such as Manufacturing, Mining, Energy, EV, Construction, Healthcare and Food.
BizClik – based in London, Dubai, and New York – offers services such as content creation, advertising & sponsorship solutions, webinars & events.