MIT scientists create miracle VIPER superconductor cable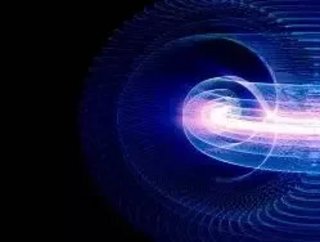 Plasma physicists at MIT publish partial solution for practical fusion energy that could stem climate change "not in 100 years, but in 10 years...
A resistance-neutral superconducting cable that can conduct electricity with zero heat generation has been created by scientists at MIT. The technology could be a key element of realising fusion, the same process that powers the sun, long held as a theoretical source of Earthly energy needs.
Vacuum Pressure Impregnated, Insulated, Partially transposed, Extruded and Roll-formed (VIPER) could be the missing link between high-temperature superconductors (HTS) and the high-performance superconducting magnets which are central to controlling plasma reactions in fusion energy.
VIPER could be crucial to a future high-field fusion device such as the recently theorised SPARC, which would produce more energy than it consumes, something never previously demonstrated.
MIT assistant professor and principal investigator Zachary Hartwig said, "The cable technology for SPARC is an important piece of the puzzle as we work to accelerate the timeline of achieving fusion energy. If we're successful in what we're doing and in other technologies, fusion energy will start to make a difference in mitigating climate change—not in 100 years, but in 10 years."
The new cable technology could solve a problem fusion engineers call a 'quench' in which cables connecting superconducting magnets no longer operate without resistance. 
"The rapid temperature rise can cause the magnet to potentially damage or destroy itself if the electrical current is not shut off," said Hartwig. "We want to avoid this situation or, if not, at least know about it as quickly and certainly as possible."
Plasma Science and Fusion Center (PSFC), the MIT team who built VIPER, have tested 12 cables up to 12 metres long, which were tested with bending, thermal changes and quench simulations at the SULTAN superconductor cable facility in Lausanne, Switzerland. 
The team now intends to build a scaled up version of the cable with a view to participating in the demonstration of net energy from fusion, a moment Hartwig describes as "a watershed".