Quantum computing driving radical auto plans, says Capgemini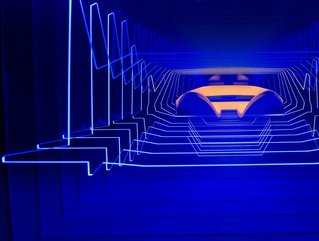 The automotive industry is gearing up for quantum, according to Capgemini research. But companies yet to start the journey could be headed for a crash
Quantum computing – the next-generation, real-world application of quantum mechanics which leaves traditional supercomputers in the dust when it comes to raw power – is helping the automotive industry draw up a bold new roadmap for its collective future journey.
But technology services and consulting company Capgemini warns a huge boost in research efforts and an enormous amount of optimism in the boardroom doesn't mean the industry is guaranteed an easy ride.
Global industries leading the quantum revolution include energy, chemicals, aerospace, life sciences, and banking. The automotive sector also enjoys a place on that list, with some of the biggest names in the industry making high-profile investments of time, money and research.
"We see great potential for quantum computing across our entire business," says Florian Neukart, Director of Volkswagen Group Data:Lab, part of the larger Volkswagen empire. "Many challenges in the automotive industry can benefit from the inherent power quantum computing can generate."
And Neukart insists Volkswagen's research team is ready to take the fledgling tech out of the research lab and onto the factory floor. "We're not interested in doing research for research's sake. We want to bring this technology into the real world."
Meanwhile, BMW is also exploring how emergent technology could impact the company's long-term business. Last year saw the company team up with Amazon to launch The BMW Group Quantum Computing Challenge, designed to help discover quantum computing solutions for real-world use.
"We are looking to fuel innovation for the future in quantum computing with the help of the broader community," says Peter Lehnert, Vice President of BMW Group Research, New Technologies. "Different research and commercial organisations around the globe are breaking ground in quantum algorithms, software, and hardware. We aim to tap into that additional innovative power, inspire new thinking, and create opportunities for quantum builders to work with BMW on meaningful business problems."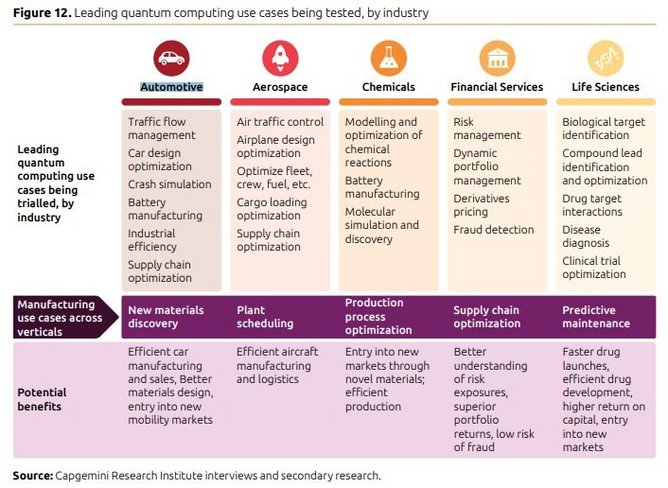 Automotive risks of not starting the quantum journey
Earlier this year the Capgemini Research Institute published the report Quantum Technologies: How to Prepare Your Organisation For a Quantum Advantage Now, in which it was revealed seven in 10 organisations who took part in a corresponding survey explained their long product development cycles mean they are already looking to integrate quantum technologies.
"Any company that does not start this journey today is a company that is at severe risk of losing any sort of meaningful position within its industry in the next five–10 years," according to André König, Managing Partner at Entanglement Capital, a venture capital company focused on quantum technologies.
Despite huge technological developments in recent years, quantum technology still lies on the periphery for many industries, and that includes the automotive sector, says Jean-Marie Lapeyre, Chief Technology & Innovation Officer, Global Automotive Industry at Capgemini. But that is all about to change.
"Our recent research finds that almost a quarter (23%) of organisations are working – or planning to work – on leveraging quantum technologies, with expectations of at least one major commercial application within the next three-to-five years, in various quantum forms: computing, sensors, and security."
Organisations are learning fast, and the automotive industry is at the head of the pack, says Lapeyre. However, while the industry might be buoyed with optimism, most appreciate that the actual work ahead will not be easy.
"We're seeing varying levels of maturity for automotive organisations embarking on their quantum journeys," says Lapeyre. "These levels vary between identifying use cases and partners, to getting C-suite support, adopting a business roadmap, developing and experimenting with proof of concepts, and even first commercialisation efforts being pushed."
Capgemini urges automakers to shake up business
New software, infrastructure and hardware are required to unlock the full potential of quantum applications. Collaboration could be key, says Lapeyre. "Automakers shouldn't be afraid to look externally, adopting a smart ecosystem approach to pave the way forward."
Automotive industry leaders need to reassess their entire businesses, from design and manufacturing through to sales and customer relations, suggests Lapeyre. And quantum technologies could offer huge potential for this, with benefits for simulation, supply chain optimisation, and design process feasibility research.
Electric vehicle developments will also benefit from the quantum computing revolution. Chemical compound modelling for new types of batteries can benefit from quantum computing, which is music to the ears of the research and development teams searching for innovative solutions to improve durability, affordability, and safety while using fewer materials and less energy.
"Quantum technology holds substantial promise in this area," says Lapeyre. "Specifically, quantum computing enables automakers to design the next evolution of batteries due to its potential to precisely simulate the fundamental behaviour and interaction of molecules.
"Further still, quantum sensors offer the potential to detect leakages in batteries, which will help automotive players to identify issues more easily and subsequently act faster to rectify them."