Self-driving startup Pony.ai obtains licence in China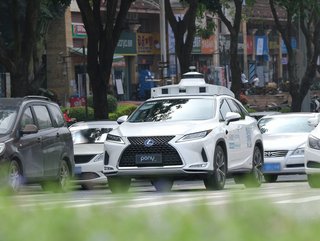 Self-driving tech company Pony.ai, has obtained a taxi licence in China, which will allow some of its driverless vehicles to start charging fares
Pony.ai, the leading global autonomous driving technology company, announced it is the first and only autonomous driving (AD) company to obtain a taxi license in China.
The license allows Pony.ai to operate 100 self-driving cars as traditional taxis in the Nansha district of the southern city of Guangzhou, the company said.
"Being China's first autonomous vehicle company to receive a taxi license is a testament to Pony.ai's technological strength and ability to operate robotaxi services. We will expand the scale of our services, provide quality travel experiences to the public in Guangzhou, create an industry benchmark for robotaxi services and continue to lead the commercialisation of robotaxis and robotrucks," said James Peng, co-founder and CEO of Pony.ai.
Will robotaxis become a form of everyday transportation?
In May, Pony.ai will start charging fares in the entire 800 square kilometers of Nansha with 100 robotaxis and intends to gradually expand the scale and scope of service to other areas of Guangzhou to benefit more residents.
Passengers can hail rides and pay for the service through the PonyPilot+ App. The robotaxis will operate in both daytime and nighttime with service hours from 8:30 to 22:30 and with fares based on the standard taxi pricing in Guangzhou. While the Pony.ai robotaxi currently retains a safety driver, the company expects to remove the driver over the short to intermediate time frame.
"The inclusion of autonomous vehicles in the unified and standardised management of taxis proves that both government policy and the public are increasingly accepting robotaxis as a form of everyday transportation, recognising the ride experience and technical stability of Pony.ai's robotaxi," said Tiancheng Lou, co-founder and CTO of Pony.ai.
Investing in research and development
The company was founded in 2016, and in 2018 Pony.ai released robotaxi's app. In March the self-driving car technology startup raised an undisclosed amount as part of its ongoing Series D, which gave the company a valuation of US$8.5bn.
This is a 65% jump from its previous valuation after the Series-C round in February 2021. The proceeds from the funding will be used to further augment Pony.ai's hiring, investment in research and development, global testing of robotaxi and robotrucking on an ever-growing fleet, enter into important strategic partnerships, and accelerate our development toward mass production and mass commercial deployment.
As of mid-April 2022, Pony.ai's Robotaxi service has completed more than 700,000 orders, with nearly 80% repeat users and 99% of the passengers giving positive comments after completing their trips - and a service satisfaction rating reaching 4.9 on a 5-point scale, according to the company.