Singapore, London, New York top Global Smart City Performance Index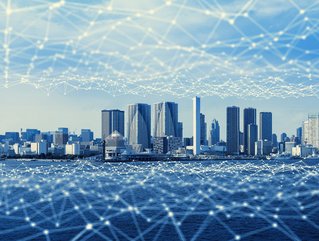 Singapore has been named as the world leading smart city in Juniper Research's latest annual
Singapore has been named as the world leading smart city in Juniper Research's latest annual Global Smart City Performance Index, followed by London and New York.
The Index, sponsored by Intel, ranks the top 20 cities globally in terms of their integration and construction of the internet of things and connected services across the indices of mobility, healthcare, public safety and productivity.
Rounding out the top 10 were San Francisco, Chicago, Seoul, Berlin, Tokyo, Barcelona and Melbourne.
See also:
Singapore topped all four categories, having most readily applied advanced and innovation solutions to addressing inner city problems. The city has so far utilised smart, connected traffic solutions; trialed smart video surveillance to detect criminal activity; offered digital service platforms and remote monitoring devices to address healthcare service provision; and implemented strategies to encourage private innovation such as funding and creating specialized test-bed environments.
"Singapore's 'One Nation' Initiative and its position as a city-state makes it unique in its ability to execute its smart city vision," the report reads. "Its transformation, over the remarkably short time after its split from Malaysia, to the world's leading smart city, provides an example from which other cities can learn."
However, although many cities are beginning to more readily construct and implement smart city solutions, there is still a long way to go and a lot of potential to be maximized in this venture.
A case study from the report predicts that mobility-centric smart city projects have the ability to give citizens back 59.5 hours annually. Similar time-saving benefits can be offered by Healthcare solutions (9.7 hours annually), public safety (34.7 hours annually), and productivity (21.2 hours annually).
For more information on how these hours can be saved in ways such as the implementation of contactless & cashless payments, chatbots and intelligent traffic systems, see the full Global Smart City Performance Index.