Australian tech firm WiseTech Global offers Ukraine amnesty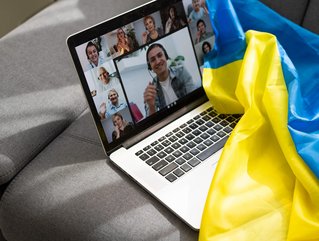 The largest technology company in Australia by market cap is fast-tracking applications for jobs and permanent residency for Ukrainians feeling the war
Wisetech Global, one of Australia's largest tech companies with a market cap of US$10.3bn, is accepting applications for those fleeing the conflict in Ukraine.
The company is offering IT roles and reallocation to Australia for those with family, but can consider individual cases for opportunities in Europe and non-IT roles.
In a social media post shared by Senior Software Engineer, Maxim Mazurok, it was also stipulated that "remote from Ukraine is not possible at the moment", and that "you have to be able to leave Ukraine or already be displaced to Europe or elsewhere," Mazurok stated.
Those interested can contact Mazurok via LinkedIn.
Who are Wisetech Global?
With over 50 offices worldwide and 72bn data transactions on an annual basis, WiseTech are a global leader in international logistics software, helping to enable and empower global supply chains.
They are part of the Australian Securities Exchange 50 and their products are used by 25 of the top 25 global freight forwarders and 41 of the top 50 third party logistics providers.
Having experienced, alongside fellow Australian tech leaders, a large peak-to-trough decline on the Australian stock exchange between 2020 and 2022 (-31 percent), WiseTech is slowly gaining traction again in the market, forecasting recent growth of between 33 and 43 per cent, according to shl.com.au.
Ukrainian coding in demand
Website Remote Ukraine has posted over 500 jobs for various roles in technology. Oscar White is CEO of Beyonk, a venture-backed travel tech platform. Speaking to CNBC, he said that he's currently keeping an eye out for job applicants from Ukraine: "They're meant to be some of the best developers in the world," he said.
With the likes if WhatsApp, Grammarly, Solana and Gitlab founded or co-founded by Ukrainians, stock in Ukrainian talent is high. With two million Ukrainian citizens now displaced and that number expected to grow significantly, tech firms around the world are expected to step up opportunities to help out a humanitarian crisis and bolster the skills of their workforce at the same time.