How remote learning helped Splashtop become latest unicorn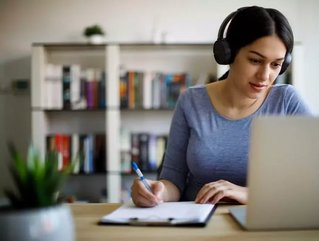 Splashtop's solutions allows anyone to use their own devices to access powerful computing resources remotely - useful for both remote learning and worki...
San Jose, California-based Splashtop has become the latest entrant into the hallowed halls of the tech unicorn (a startup worth over $1bn).
The remote access and support firm has raised across five rounds since its 2006 foundation. Its latest saw the company receive $50mn from lead investor Sapphire Ventures, alongside Storm Ventures, New Enterprise Associates and DFJ DragonFund.
Demand for remote education
While not only a provider to education institutions (its customers include 85% of the Fortune 500 including Disney, FedEx and Totoyta), the company said that it was seeing strong demand for remote schooling - particularly in Europe, where it increased its customer numbers ten times between the second and fourth quarter of 2020.
"The COVID-19 pandemic has made remote access imperative in many situations, including the ability for students and faculty to use on-campus computer lab resources even when school facilities are closed," , Splashtop's general manager for Europe, the Middle East and Africa (EMEA).
"Throughout Europe, and especially in the UK, France and Germany, we've seen a rapid escalation of demand for our remote access solution for computer labs, driven largely by word-of-mouth recommendations from one school to another."
Remote access vital during COVID-19
The company offers a solution to the problem that comes from being physically separated from the powerful computers necessary to operate specialist software like the Adobe Creative Suite, various computer-aided design solutions or 3D modelling software. Its solutions duly allows anyone to use their own devices to access these resources remotely - useful for both remote learning and working.
"Our sustained profitability and growth—which accelerated during the COVID-19 pandemic—validate that Splashtop's next generation remote access solution is making a real difference in how, where and when people can use the digital resources they need to work, learn and be entertained," said Mark Lee, co-founder and CEO of Splashtop. 
(Image: Splashtop)