Samsung and Western Digital unite on Zoned Storage solutions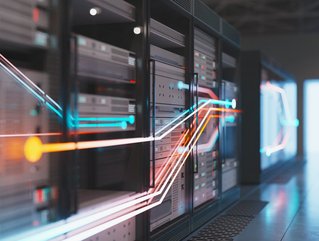 Western Digital, already pioneers of Zoned Storage, hope that their Samsung collaboration will boost wider adoption among users and application developers
Samsung Electronics Co., Ltd. and Western Digital have announced a unique collaboration to standardise and drive broad adoption of next-generation data placement, processing and fabrics (D2PF) storage technologies - beginning by creating an ecosystem for Zoned Storage solutions that could provide multiple industry applications and return on investment.
The first collaboration between South Korea's electronics giant Samsung and American computer hard disk drive manufacturer and data storage company Western Digital; the Zoned Storage ecosystem is considered to be a next-generation solution that both companies want to standardise.
Rob Soderbery is EVP and GM of the Flash Business Unit at Western Digital. Commenting on how storage is essential for how businesses use and consume data, he said: "To enable today's needs and tomorrow's next big ideas, we must innovate, collaborate and keep pace as an industry in bringing new standards and architectures to life. In order for a technology ecosystem to be successful, overall frameworks and general solution models must come together so they do not suffer from fragmentation, which delays adoption and adds unnecessary complexity for software stack developers. For years Western Digital has been laying the foundation for the Zoned Storage ecosystem by contributing to the Linux kernel and open-source software community. We are excited to bring these contributions to this joint initiative with Samsung in facilitating wider adoption of Zoned Storage for users and application developers."
Jinman Han, Corporate EVP, Head of Memory Sales & Marketing at Samsung Electronics, believes that the collaboration will embrace hardware and software ecosystens to ensure customers can reap the benefits, adding: "This collaboration is a testament to our relentless effort to exceed customers' needs now and in the future, and holds special meaning in how we anticipate it will actively grow into a larger basis of engagement for Zoned Storage standardisation."
Zoned Storage can handle the Zettabyte Age
Enterprises, machines, and consumer-generated content continue to drive demand for data centre storage capacities at petabyte, exabyte and even zettabyte scale. Large scale data infrastructure already thousands of solid state drives (SSDs) and hard disk drives (HDDs).
A key challenge of the future is managing the extreme scale of data in a cost-effective manner. In the next three years, more data will be created than in the last 30 years combined. By 2024, enterprises, machines, industries, consumers, science organisations and more will be creating, capturing, copying, and consuming 143 zettabytes per year, according to IDC. One of the solutions to this problem is Zoned Storage - but what is it?
Zonedstorage.io call it a 'class of storage devices that enables host and storage devices to cooperate to achieve higher storage capacities, increased throughput, and lower latencies'.
Techtarget.com says that Zoned Storage offers 'a new approach to manage the surge of data in cloud and hyperscale data centers, enabling more efficient scaling, performance and improved QoS at a competitive total cost of ownership (TCO)'.

For some, such as Gigaom Research Analyst Enrico Signoretti, the growth of flash—with its numerous performance upsides—spells the eventual demise of HDD in smaller data centres. When talking to Horizontechnology.com, he said: "The hard disk will disappear from the small data centre. No more hard drives in the houses, no more hard drives in small business organisations, no more hard drives in medium enterprises as well. These kinds of organisations will rely on flash and the cloud, or only the cloud probably."
While the complete replacement of HDD with SSD in smaller data centres is unlikely, according to Signoretti, he thinks it is the correct direction of travel, adding: "Flash will become increasingly ubiquitous in smaller data environments. However, in the cloud, hard drives and tape will continue to play an outsize role".