Six fintech predictions for 2018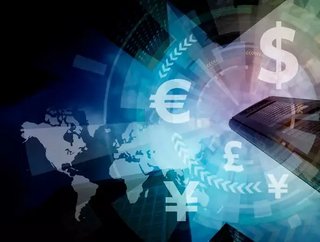 1. Payment Services Directive (PSD2) Finally Goes Live It has been a long road to PSD2, given that it was approved in November 2015 by the Council of t...
1. Payment Services Directive (PSD2) Finally Goes Live
It has been a long road to PSD2, given that it was approved in November 2015 by the Council of the European Union. However, it will finally be coming into force in January 2018 and that means that banks must open up their customer data to third parties on request - whether these third parties are their direct competitors, challenger banks or nascent fintech startups.
For everyday consumers, much will change next year due to this. We'll see a huge increase in banks seeking to become a 'one-stop shop' for their customers. In reality this means that banks will provide wide access to a range of services, from the ability to pay from bank accounts at a touch of a finger to accessing integrated comparison tools to find the best banking deals.
Thanks to PSD2, banking as a whole will become much more personalised. The simple fact is that data is now as valuable as gold to financial organisations, and they need to treat it as such.
See also:
2. RegTech Takes Off
2018 is the year when RegTech really takes off, thanks to two key pieces of European-wide legislation coming into force, MiFID II and GDPR.
Due to the need to be fully compliant with these new rules, financial organisations will be looking at immediate options to help them decrease their regulatory risk and costs, while also improving the customer experience next year. The new regulations will, in future, have a huge effect as financial organisations' relationships with regulators will rely upon real time data to be shared to improve and speed up risk management and market stability, all through the power of APIs.
3. "Real AI" Really Progresses in 2018
2017 has been the breakout year for artificial intelligence (AI), as the technology moved from the backroom of financial organisations to actually pointing to how banks will operate in the future.
Next year will see this progress further as the first real AI based consumer products and solutions come to the fore, in the form of responsive chatbots, which will become the new norm for banking customers around the world. Meanwhile, in the background, such technology will be heavily used to collect and organise data, which is especially needed with the implementation of PSD2 and will ultimately lead to more personalised banking for consumers, not only improving the customer experience but ensuring that the bank remains relevant by offering consumers the right offers at the right time and supporting them with proactive notifications whenever they encounter a situation that require the support of the bank.
4. SME Banking Comes To The Fore
While this year the UK government struck a deal with Britain's biggest high street banks to extend millions of pounds of lending to SMEs, loan applications actually fell.
However, due to the challenging environment that European SMEs will find themselves in next year, we'll likely see more players enter this market, which already picked up since last year, especially from new innovative fintech companies. These challengers will be focused on simplifying onboarding process, facilitating access to banking services and cutting down the red tape faced by SMEs in applying for a business loan, especially around lengthy and complex application procedures. With more players on the market, it will also become the time to find the right business models for those players, those being potentially different across geographies.
5. Cashless Society Continues. Blockchain Will Help
Despite the UK introducing new one pound coins and ten pound notes this year, we'll see a further acceleration to a cashless society, not only in Britain but globally in 2018. This profound shift in how people pay for goods and services will also have an effect on the rise in blockchain adoption. As all money can more easily be traced to its rightful owner and beyond government's control, Bitcoin will continue to rise in popularity and also valuation.
6. Banking as a service (BaaS) Goes International & The Rise Of The Marketplace
Banking as a service (BaaS) will take off globally next year, as to date it has been primarily driven in Europe. What this means is that we'll see an increasing number of companies competing to provide 'white label' banking products to organisations struggling to keep up with the digital revolution. Despite a proliferation of competitors globally in this area next year, established players, such as Fidor Solutions, will appeal more broadly due to a track record of getting it right.
In tandem with white label products taking off next year, banking marketplaces, which offer consumers a host of different financial products will be a natural byproduct of this. They offer banks a huge opportunity to remain relevant and remain the main contact for consumers in terms of their financial needs as marketplaces will have all the financial products that a consumer could want, all in one place. Fidor Solutions, to keep ahead of this trend, will also be launching its own marketplace globally, Fidor FinanceBay in 2018, after a successful roll-out of its Beta version.