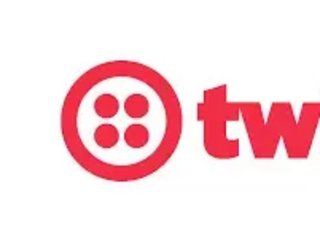 Twilio Welcomes Eyal Manor as Chief Product Officer and Dana Wagner as Chief Legal Officer
Twilio, the leading cloud communications platform, today announced two additions to its leadership team.
Eyal Manor is joining as Chief Product Officer and Dana Wagner is joining as Chief Legal Officer.
Manor will oversee the execution of Twilio's future product roadmap, working to deliver on its vision to build the leading customer engagement platform, while Wagner will lead the company's legal, government affairs, regulatory compliance, and privacy teams as Twilio continues to expand and scale globally.
Both Manor and Wagner will join Twilio's executive management team, and Wagner will become its Corporate Secretary. Manor will  report to Twilio's co-founder and CEO Jeff Lawson and Wagner will report to Twilio's Chief Operating Officer Khozema Shipchandler.  
Jeff Lawson, CEO and co-founder of Twilio was delighted with the announcement, saying:
"Twilio's vision is to build the world's leading customer engagement platform - enabling personalised customer experiences in real-time, across every channel. As Twilio continues to deliver on its next phase of growth, it's critical that our leaders have deep experience innovating at global scale while keeping privacy and trust at the forefront of everything we do. I'm thrilled to welcome Eyal and Dana to our leadership team as they both have a proven track record, and the knowledge and expertise needed to deliver on Twilio's generational opportunity."
Formerly Vice President and General Manager of Engineering and Product at Google, Eyal Manor joins Twilio after being a driving force within Google's engineering and product teams for nearly 14 years. Manor helped to build and scale the Google Cloud Platform, Cloud Commerce and Google Ads products including starting Ad Exchange, building YouTube and helping to define Google's security and policy. 
Manor added: "I'm excited to lead the team building the platform to empower better, more personalised and useful customer engagement. With the combination of Twilio's communications platform and Segment's leading customer data platform, we are well positioned to democratise data so any B2C company and marketer can deliver the exceptional interactions customers today expect across every touch-point."
Dana Wagner joins from Impossible Foods, where he was Chief Legal Officer and Corporate Secretary and oversaw the company's legal, policy, quality control and security operations. Prior to this, Wagner was the General Counsel of Square, where he built and led the legal, government, compliance, and security teams. Before Square, he led antitrust and consumer protection matters at Google and worked for the U.S. Department of Justice.
Wagner stated: "I have been fortunate to work for a series of companies using technology in innovative ways and for good causes, and Twilio will be no exception. As we focus on the company's next phase of growth, Twilio will continue to tackle the complex legal and regulatory landscape of communications while revolutionising the field of customer engagement. I'm excited to carry on this work at a global scale across industries, enterprises and continents."
About Twilio

Millions of developers around the world have used Twilio to unlock the magic of communications to improve any human experience. Twilio has democratised communications channels like voice, text, chat, video, and email by virtualising the world's communications infrastructure through APIs that are simple enough for any developer to use, yet robust enough to power the world's most demanding applications. By making communications a part of every software developer's toolkit, Twilio is enabling innovators across every industry — from emerging leaders to the world's largest organisations — to reinvent how companies engage with their customers