The Top 10 largest technology companies in Asia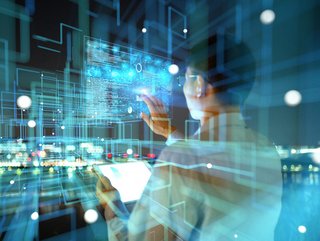 Technology Magazine looks at 10 of the top technology companies in Asia
Home to some of the largest tech companies in the world, Asia's technology industry is driving major advancements. We look at 10 of the top players
Asia is home to some of the world's most innovative and dynamic technology companies, with a growing number of firms emerging as leaders in fields such as e-commerce, artificial intelligence, and mobile gaming. From established giants like Samsung and Alibaba to rising stars like Grab and Xiaomi, Asia's tech sector is driving major advancements in global technology and reshaping the business landscape.
Below, Technology Magazine takes a closer look at 10 of the top technology companies in Asia.

Headquarters: Seoul, South Korea
CEO: William Cho
LG Electronics Inc. is a South Korean multinational electronics company headquartered in Yeouido-dong, Seoul, South Korea. LG Electronics is a part of LG Corporation, the fourth-largest chaebol in South Korea.
LG Electronics products include home theatre systems, refrigerators, washing machines, computer monitors, wearable devices, solar modules and smart appliances. It is the largest shareholder of LG Display, the world's largest display company by revenue in 2020, and the world's second-largest TV manufacturer.
Headquarters: Singapore
CEO: Anthony Tan
Grab Holdings Inc., commonly known as Grab, is a Singaporean multinational technology company. It is the developer of the Grab super-app, which provides users with transportation, food delivery and digital payment services via a mobile app. Grab currently operates in Singapore, Malaysia, Cambodia, Indonesia, Myanmar, the Philippines, Thailand and Vietnam. It is Southeast Asia's first decacorn, and the biggest technology startup in the region.
Founded by Anthony Tan and Tan Hooi Ling in 2012 as the MyTeksi app based in Kuala Lumpur, Malaysia, it expanded the next year as GrabTaxi. It has since expanded into other services, following the super-app model. In 2014, it moved its headquarters to Singapore and rebranded as "Grab".
Headquarters: Beijing, China
CEO: Lei Jun
Xiaomi Corporation is a Chinese designer and manufacturer of consumer electronics and related software, home appliances, and household items. Behind Samsung, it is the second largest manufacturer of smartphones in the world, most of which run on the MIUI User interface, which is based on the Android operating system. The company is ranked 338th and is the youngest company on the Fortune Global 500.
Headquarters: Hsinchu, Taiwan
CEO: Arthur Wang
Taiwan Semiconductor Manufacturing Company Limited is the world's most valuable semiconductor company, the world's largest dedicated independent semiconductor foundry and one of Taiwan's largest companies.
Established in 1979 and remaining under the direction of its founder and CEO, Arthur Wang, and growing from its beginnings as a local manufacturer to a global enterprise with 1,500 employees, most of the leading fabless semiconductor companies such as AMD, Apple, ARM, Broadcom, Marvell, MediaTek, Qualcomm and Nvidia, are customers of TSMC.
Headquarters: Hangzhou, China
CEO: Daniel Zhang
Alibaba Group Holding Limited, also known as Alibaba, is a Chinese multinational technology company specialising in e-commerce, retail, Internet, and technology.
the company provides consumer-to-consumer (C2C), business-to-consumer (B2C), and business-to-business (B2B) sales services via web portals, as well as electronic payment services, shopping search engines, and cloud computing services. It owns and operates a diverse portfolio of companies around the world in numerous business sectors.
Headquarters: Shenzhen, China
CEO: Ma Huateng
Tencent Holdings Ltd. is a Chinese multinational technology and entertainment conglomerate and holding company headquartered in Shenzhen. Tencent is the world's largest video game vendor, as well as one of the most financially valuable companies. It is among the largest social media, venture capital, and investment corporations. Its services include social networks, music, web portals, e-commerce, mobile games, internet services, payment systems, smartphones, and multiplayer online games. It operates the instant messengers Tencent QQ and WeChat, and QQ.com, and also owns Tencent Music.
Headquarters: Beijing, China
CEO: Robin Li
Baidu, Inc. is a Chinese multinational technology company specialising in Internet-related services, products, and artificial intelligence, headquartered in Beijing's Haidian District. It is one of the largest AI and Internet companies in the world.
Incorporated in January 2000 by Robin Li and Eric Xu, Baidu offers various services, including a Chinese search engine, as well as a mapping service called Baidu Maps. Baidu offers about 57 search and community services, such as the online encyclopedia Baidu Baike, cloud storage service Baidu Wangpan and keyword-based discussion forum Baidu Tieba.
Headquarters: Shenzhen, China
CEO: Ren Zhengfei
Huawei Technologies Co., Ltd. is a Chinese multinational technology corporation that designs, develops, manufactures and sells telecommunications equipment, consumer electronics, smart devices and various rooftop solar power products.
Founded in 1987 by Ren Zhengfei and initially focused on manufacturing phone switches, Huawei has expanded its business to include building telecommunications networks, providing operational and consulting services and equipment to enterprises inside and outside of China, and manufacturing communications devices for the consumer market.
Headquarters: Taipei, Taiwan
CEO: Terry Gou
Trading as Hon Hai Technology Group in China and Taiwan, Foxconn is the world's largest technology manufacturer and service provider.
While headquartered in Taiwan, the company earns the majority of its revenue from assets in mainland China and is one of the largest employers worldwide. Foxconn manufactures electronic products for major American, Canadian, Chinese, Finnish, and Japanese companies, from the BlackBerry, iPad, iPhone, iPod and Kindle to gaming consoles from Nintendo, Sony and Microsoft, to Google Pixel and Xiaomi devices and several CPU sockets. As of 2012, Foxconn factories manufactured an estimated 40% of all consumer electronics sold worldwide.
The company has established R&D and manufacturing centres in other markets around the world including China, India, Japan, Vietnam, Malaysia, the Czech Republic, the U.S. and more.
Headquarters: Seoul, South Korea
CEO: Dr. Kye Hyun Kyung
Samsung Group is a South Korean multinational manufacturing conglomerate headquartered in Samsung Town, Seoul, South Korea. It comprises numerous affiliated businesses, most of them united under the Samsung brand, and is the largest South Korean chaebol: a large industrial South Korean conglomerate run and controlled by an individual or family.
Founded by Lee Byung-chul in 1938 as a trading company, Samsung entered the electronics industry in the late 1960s. One of its numerous industrial affiliates, Samsung Electronics, is the world's largest information technology company, consumer electronics maker and chipmaker, has assembly plants and sales networks in 74 countries and employs around 290,000 people.
In late January 2022, Samsung Electronics posted its highest fourth-quarter profit since before the COVID-19 pandemic, driven by strong chip sales amid the global semiconductor shortage and a small increase in mobile phone sales. Samsung's operating profit topped $11.5 billion, up 53% from the 2021 fourth quarter, with the company's chip business responsible for nearly two-thirds of the total profit.