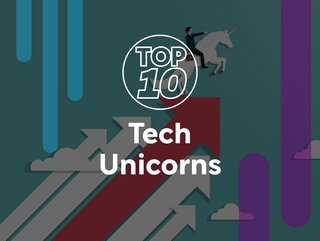 Technology Magazine looks at the 10 leading tech unicorns by valuation
Technology Magazine explores the Top 10 unicorn companies in the world of technology, sorted by valuation
Only the most successful privately-owned tech startups obtain coveted 'unicorn' status - reaching a valuation exceeding US$1bn.
According to research by CB Insights, as of September 2023, there are over 1,200 unicorns around the world, with popular former unicorns including Airbnb, Facebook, and Google. Variants include a decacorn, valued at over US$10billion, and a hectocorn, valued at over US$100bn.
In this article, Technology Magazine explores the Top 10 unicorn companies in the world of technology, sorted by valuation.
Valuation: US$43bn
Headquarters: San Francisco, California
CEO: Andrey Khusid
Miro, founded in 2011, is a collaborative online platform designed to facilitate visual collaboration and creative brainstorming. It allows teams to collaborate in real-time, offering a digital canvas where users can ideate, plan, and organise projects visually. Miro provides a vast array of templates, tools, and integrations to streamline various processes such as brainstorming, project management, user story mapping, and design thinking. With its user-friendly interface and emphasis on visual communication, Miro has become a popular choice for teams seeking to enhance collaboration and productivity in the digital workspace.
With a valuation of US$43bn, it counts Accel, AltaIR Capital and Technology Crossover Ventures as investors.

Valuation: US$43bn
Headquarters: San Francisco, California
CEO: Chris Britt
With a user-centric approach and emphasis on financial accessibility, Chime has gained popularity for revolutionising the banking experience and catering to a tech-savvy, modern audience seeking hassle-free banking solutions. Founded in 2013 by Chris Britt and CTO Ryan King, it offers a full suite of online banking services without traditional brick-and-mortar branches.
Chime specialises in retail banking and serves an estimated 12 million customers, making it the most valuable retail-serving fintech startup in the US. In a surprise move, Britt publicly launched Chime in 2014 on the highly popular Dr Phil talk show. The host reportedly gifted his guests a Chime card, each loaded up with US$5,000.
Chime provides fee-free checking and savings accounts accessible via a mobile app, empowering users to manage their finances on the go.
Valuation: US$43bn
Headquarters: San Francisco, California
CEO: Sam Altman ​​​​​​​

Formed in October 2015 by Elon Musk, Sam Altman and other investors, OpenAI is at the forefront of AI research and development, and is focused on creating safe and beneficial AI systems for humanity. OpenAI offers state-of-the-art language models like GPT to advance natural language processing, understanding, and generation.
OpenAI envisions a future where AI benefits all, aiming to ensure that artificial general intelligence aligns with human values and ethics, paving the way for a positive impact on society and technology.
Following previous investments in 2019 and 2021, in January 2023 Microsoft announced a multibillion-dollar investment in OpenAI, intended to accelerate AI breakthroughs.

In March OpenAI announced the launch of GPT-4, the latest iteration in its deep learning model, which it says 'exhibits human-level performance' on various professional and academic benchmarks from the US bar exam to SAT school exams.

Valuation: US$43bn
Headquarters: Cary, North Carolina
CEO: Tim Sweeney
Epic Games is a video game developer and publisher that is known for creating popular titles such as Fortnite and Unreal Engine. The company has recently announced plans to enter the metaverse space and to develop a social and gaming platform that will connect players across different games and virtual worlds.

The company has revolutionised the gaming industry by providing developers with accessible and powerful tools to build immersive gaming experiences. Furthermore, its digital distribution platform, the Epic Games Store, challenges traditional marketplaces by offering favourable revenue shares and exclusive game titles, reshaping the landscape of digital gaming.
Valuation: US$43bn
Headquarters: London
CEO: Nikolay Storonsky
Founded in 2015 by Russian-born Nikolay Storonsky, and now headquartered in London, Revolut has taken Europe's banking industry by storm. The company offers a multifaceted financial platform that amalgamates traditional banking services with modern, innovative features. Users can open current accounts, make international money transfers with competitive exchange rates, hold cryptocurrencies, and obtain prepaid debit cards. Revolut's emphasis on user-friendliness and transparency has gained traction, especially among the tech-savvy demographic. Through their app, the company aims to democratise finance by providing an array of financial tools and services, disrupting traditional banking norms and catering to a global audience seeking accessible and efficient financial solutions.
Revolut recently partnered with fintech heavyweight Stripe as part of its strategy to expand offerings and provide a wider range of products and services to the business world.

Valuation: US$43bn
Headquarters: Sydney, Australia
CEO: Melanie Perkins
Launched in 2013, leading graphic design platform Canva operates in 190 countries, 100 languages and has created over seven billion designs with the help of over 2,000 employees. Offering an intuitive and user-friendly interface, Canva empowers individuals and businesses to create stunning visual content without requiring advanced design skills. The platform provides an extensive range of templates, images, fonts, and design elements, facilitating the creation of professional graphics for various purposes such as presentations, social media, marketing materials, and more.

With its emphasis on accessibility and creativity, Canva has revolutionised design processes, making it an indispensable tool for designers and non-designers alike, transforming the way visual content is produced and shared.
Valuation: US$43bn
Headquarters: San Francisco, California
CEO: Ali Ghodsi
AI and data company, Databricks, was founded in 2013 and is the world's first (and only) lakehouse platform in the cloud. Databricks combines the best of data warehouses and data lakes to offer an open, unified platform for data and AI. With its AI-enabled technology, Databricks serves more than 5,000 organisations worldwide, including ABN AMRO, Condé Nast, H&M Group, Regeneron and Shell. These companies rely on Databricks to enable massive-scale data engineering, collaborative data science, full-lifecycle machine learning and business analytics.
Valuation: US$50bn
Headquarters: Dublin, Ireland
CEO: Patrick Collison
Stripe is a financial service and software-as-a-service company that primarily offers payment processing software and application programming interfaces (APIs) for e-commerce websites and mobile applications. Founded in 2009, Stripe builds economic infrastructure for the internet so that businesses of all sizes can use software to accept payments and manage their business online. Combining a payment platform with applications that put revenue data at the heart of business operations, Stripe looks to give businesses the tools and technology to build better.
Valuation: US$137bn
Headquarters: Hawthorne, California
CEO: Elon Musk
Founded by entrepreneur and Tesla owner, Elon Musk, in 2002, Space Exploration Technologies ‒ or SpaceX ‒ is an American aerospace manufacturer and provider of space transportation services. Musk founded the company with the goal of reducing space transportation costs. SpaceX is the first private company to successfully launch, orbit, and recover a spacecraft, and the first private company to send a spacecraft to the International Space Station. The company has also developed a satellite internet constellation named Starlink to provide commercial internet services. In January 2020, the Starlink constellation became the largest satellite constellation ever launched. Also in development is Starship, a privately funded, fully reusable, super heavy-lift launch system for interplanetary spaceflight. Starship is intended to become SpaceX's primary orbital vehicle, once operational.
Valuation: US$225bn
Headquarters: Beijing
CEO: Liang Rubo
Headquartered in Beijing, ByteDance is a Chinese internet technology company operating a range of content platforms to inform, educate and entertain people. One of its most notable platforms is TikTok, the world's leading platform for short-form mobile videos. Founded in 2012, the company also offers other platforms such as: Douyin for mobile video in China; Toutiao, a Chinese content discovery platform; Help, a social media platform; and Xigua Video, one of China's most popular video applications.
As of June 2021, ByteDance hosts 1.9 billion monthly active users across all of its content platforms. Committed to finding ways to have a positive impact on the community and planet, ByteDance has a 'Tech for Good' initiative, where the company works with nonprofits to provide the tools and guidance to raise awareness for the causes across its various platforms.