Top 10: Data security companies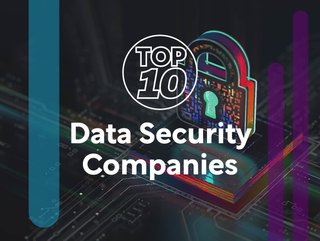 Technology Magazine looks at 10 of the world's leading companies in the field of data security
With research showing data breaches continue to rise, Technology Magazine looks at 10 of the leading companies helping organisations protect their data
For organisations globally, securing data is of the utmost importance.
According to IBM's Cost of a Data Breach 2022 report, a single data breach on a company cost an average of $9.44 million in the U.S. in 2022. Unfortunately, the initial financial loss is just the beginning; data breaches can also harm a business's reputation and lead to a loss of current and future customers.
With that in mind, this week Technology Magazine explores 10 companies that provide solutions to protect valuable data.
10: Okta

Okta is the leading independent identity partner for organisations around the globe, and is relentlessly focused on customer and workforce identity.
With flexibility and customer choice at its core, Okta's solutions make it easy for everyone – from budding developers to leaders of the world's largest organisations – to build and use their tech stack.
In October the company announced Okta AI, a suite of AI-powered capabilities that empowers organisations to harness the power of AI to build better experiences and protect against cyberattacks.
9: Trend Micro

A leader in cloud and enterprise cybersecurity, Trend Micro is the global leader in enterprise cloud security, XDR, and cybersecurity platform solutions for businesses, data centres and cloud environments.
The company has around 7,000 employees across 65 countries, with its cyber security platform protecting 500,000+ organisations and 250+ million individuals.
The company's platform delivers central visibility for improved detection and response, with a powerful range of advanced threat defence techniques optimised for environments like AWS, Microsoft, and Google. Trend Micro is driven by decades of security expertise, global threat research, and continuous innovation.
8: Gen Digital

Providing end-to-end security solutions, Gen Digital's services include endpoint protection, cloud security, threat monitoring, and incident response.
Gen safeguards users against advanced online threats, bringing award-winning cybersecurity, privacy, and identity protection to nearly 500 million users. With one of the world's largest cyber safety networks, Gen can provide the insights and guidance to protect people, not just devices.
In 2023, Gen consolidated capabilities across its brands, starting with a restructured product team and leadership from Avast and NortonLifeLock.
This allowed the company to integrate data protection technology from Avast across its portfolio and expand Norton identity protection and privacy solutions globally.
7: CyberArk

Since its founding, CyberArk has led the market in securing enterprises against cyber attacks that take cover behind insider privileges and attack critical enterprise assets. The company delivers innovative security solutions that help leaders become more proactive to cyber attacks.
Today, only CyberArk is delivering a new category of targeted security solutions that help leaders stop reacting to cyber threats and get ahead of them. At a time when auditors and regulators are recognising that privileged accounts are the fast track for cyber attacks and demanding stronger protection, CyberArk's security solutions master high-stakes compliance and audit requirements while arming businesses to protect what matters most.
6: Check Point

​​​​​​​Check Point is a leading provider of cyber security solutions to corporate enterprises and governments globally.
Check Point Infinity's portfolio of solutions protects enterprises and public organisations from fifth generation cyber attacks with an industry leading catch rate of malware, ransomware and other threats. Infinity comprises three core pillars delivering uncompromised security and generation V threat prevention across enterprise environments.
With over 3,500 security experts, a world-acclaimed research and intelligence unit, and the broadest ecosystem of business and technology partners, Check Point protects over 100,000 organisations of all sizes across all industry verticals in 88 countries.
5: Darktrace

Founded by mathematicians and cyber defense experts in 2013, Darktrace is a global leader in cybersecurity AI, delivering complete AI-powered solutions in its mission to free the world of cyber disruption. The company protects around 8,800 customers from the world's most complex threats, including ransomware, cloud, and SaaS attacks.
The Darktrace AI Research Centre based in Cambridge, UK, has conducted research establishing new thresholds in cyber security, with technology innovations backed by over 145 patents and pending applications.
Its customers include public sector agencies, education institutions, media, organisations supplying critical infrastructure, and businesses of all sizes across every industry.
4: Cloudflare

​​​​​​​Cloudflare's suite of products protect and accelerate any internet application online without adding hardware, installing software, or changing a line of code.
As the world's first connectivity cloud, Cloudflare helps connect and protect millions of customers globally. Everyone from individuals to the world's largest enterprises use its unified platform of networking, security and developer services.
Cloudflare is built on an intelligent, secure, high-speed global network. The company helps businesses regain control of their technology and security environments by reducing complexity and improving visibility across their on-premises, public cloud, SaaS and public Internet domains.

3: CrowdStrike
Global cybersecurity leader CrowdStrike has redefined modern security with the world's most advanced cloud-native platform for protecting critical areas of enterprise risk – endpoints and cloud workloads, identity and data.
Powered by the CrowdStrike Security Cloud and world-class AI, the CrowdStrike Falcon platform leverages real-time indicators of attack, threat intelligence, evolving adversary tradecraft and enriched telemetry from across the enterprise to deliver hyper-accurate detections, automated protection and remediation, elite threat hunting and prioritised observability of vulnerabilities.
Purpose-built in the cloud with a single lightweight-agent architecture, the Falcon platform delivers rapid and scalable deployment, superior protection and performance, reduced complexity and immediate time-to-value.
2: Fortinet

Founded more than 20 years ago, Fortinet delivers unique solutions to empower customers with proven, high-performance, and intelligent protection across the expanding attack surface.
With the mission to secure people, devices and data everywhere, its portfolio of over 50 enterprise-grade products is the largest integrated offering available. More than 680,000 customers trust Fortinet solutions today, which are among the most deployed, most patented, and most validated in the industry.
The company has put in place physical, electronic, organisational, administrative and technical procedures and controls to safeguard data and help prevent unauthorised access, to maintain data security, and to correctly use the data it collects.
1: Palo Alto Networks

Headquartered in Santa Clara, California, Palo Alto Networks provides advanced cybersecurity solutions to prevent cyberattacks and is the world's cybersecurity leader.
Its best-in-class cybersecurity platforms and services are backed by industry-leading threat intelligence and strengthened by state-of-the-art automation. Through its Prisma Cloud Data Security module, Palo Alto Networks addresses the challenges of data security in cloud environments. It offers continuous discovery and protection of sensitive cloud data at scale, integrating Enterprise Data Loss Prevention (DLP) and WildFire for malware analysis.
Furthermore, Palo Alto's unified DLP policies ensure consistent data protection across networks, clouds, and users, synchronising policies across various products.