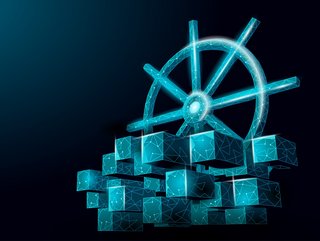 The name Kubernetes originates from Greek, meaning 'helmsman' or 'pilot'
Technology Magazine looks at 10 of the top managed Kubernetes services helping organisations set-up and operate their K8s clusters
A container orchestration platform that automates the deployment, scaling, and management of containerised applications, Kubernetes (often known as K8s) is a popular choice for businesses of all sizes.
The platform was originally developed by Google before moving over to the Cloud Native Computer Foundation. Today its usage continues to grow, with research finding that 96% of organisations are using or evaluating the technology.
This week Technology Magazine looks at 10 of the top Kubernetes platforms helping organisations in the support and maintenance of the Kubernetes clusters.
Platform9 offers an all-in-one Kubernetes platform for on-premises, public cloud, and edge.
Its platform enables organisations to deploy a cluster in minutes on a laptop, on-prem server, VM or public cloud, create production-ready clusters and scale them up or down on demand.
Platform9 can also take care of every aspect of cluster management including 24/7 remote monitoring, self-healing, automatic troubleshooting, and proactive issue resolution.
Now known as Akamai, Linode Kubernetes Engine (LKE) is a fully-managed K8s container orchestration engine for deploying and managing containerised applications and workloads. LKE combines ease of use and simple pricing with infrastructure efficiency, enabling users to get their infrastructure and workloads up and running in minutes instead of days.
Red Hat OpenShift, the industry's leading hybrid cloud application platform powered by Kubernetes, brings together tested and trusted services to reduce the friction of developing, modernising, deploying, running, and managing applications. OpenShift delivers a consistent experience across public cloud, on-premise, hybrid cloud, or edge architecture.
The platform provides enterprises with commercial support, upgrades and patches, and increased security for Kubernetes and Kubernetes-native applications.
Alibaba Cloud Container Service for Kubernetes (ACK) integrates virtualisation, storage, networking, and security capabilities. ACK allows users to deploy applications in high-performance and scalable containers and provides full lifecycle management of enterprise-class containerised applications.
Alibaba Cloud was one of the first vendors to pass the Kubernetes conformance certification tests globally, and today offers professional support and services.
IBM Cloud Kubernetes Service provides a fully managed container service for Docker containers, so clients can deploy containerised apps onto a pool of compute hosts and subsequently manage those containers. Containers are automatically scheduled and placed onto available compute hosts based on your requirements and availability in the cluster.

Tanzu Kubernetes Grid allows organisations to make Kubernetes available to developers as a utility, just like an electricity grid. Operators and developers can use this grid to create and manage clusters and keep them version-compatible with upstream Kubernetes.
In addition to validated Kubernetes component binaries, Tanzu Kubernetes Grid provides packaged services such as networking, authentication, ingress control, and logging that a production Kubernetes environment requires.
DigitalOcean Kubernetes (DOKS) is a managed Kubernetes service that lets users deploy Kubernetes clusters without the complexities of handling the control plane and containerised infrastructure.
With its platform organisations can ensure fast performance and control costs with automated adjustments to nodes in your cluster using the DigitalOcean Cluster AutoScaler.
Amazon Elastic Kubernetes Service (Amazon EKS) is a managed Kubernetes service to run Kubernetes in the AWS cloud and on-premises data centres. In the cloud, Amazon EKS automatically manages the availability and scalability of the Kubernetes control plane nodes responsible for scheduling containers, managing application availability, storing cluster data, and other key tasks.
With Amazon EKS, organisations can take advantage of all the performance, scale, reliability, and availability of AWS infrastructure, as well as integrations with AWS networking and security services. On-premises, EKS provides a consistent, fully-supported Kubernetes solution with integrated tooling and simple deployment to AWS Outposts, virtual machines, or bare metal servers.

Azure Kubernetes Service (AKS) offers the quickest way to start developing and deploying cloud-native apps in Azure, data centres, or at the edge with built-in code-to-cloud pipelines and guardrails.
As a hosted Kubernetes service, Azure handles critical tasks, like health monitoring and maintenance. When a user creates an AKS cluster, a control plane is automatically created and configured. This control plane is provided at no cost as a managed Azure resource abstracted from the user. Organisations only pay for and manage the nodes attached to the AKS cluster.
Created by the same developers that built Kubernetes, Google Kubernetes Engine (GKE) is an easy to use cloud-based Kubernetes service for running containerised applications.
GKE can help users implement a successful Kubernetes strategy for their applications in the cloud. With Anthos, Google offers a consistent Kubernetes experience for users' applications across on-premises and multiple clouds.
Google Kubernetes Engine is a powerful cluster manager and orchestration system for users to run their Docker containers. Built on the open-source Kubernetes system, it gives users the flexibility to take advantage of on-premises, hybrid, or public cloud infrastructure.