Smarter working and the role of AI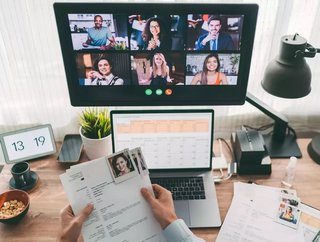 Elaine Lugassy of Witco, a building app for the improvement of communications,
Eliane Lugassy, CEO of Witco, a tenant experience app, speaks to Technology Magazine about the role of AI in work and what's trending right now in HR...
Hybrid working is the new normal. Shared work-spaces must now accommodate a dispersed and transient workforce. This presents a challenge to employees and staff relating to workplace organisation, productivity and employee well-being. Technology will be critical to how we respond and reconfigure the world of work.  
In the immediate term, this requires employees and managers to collaborate and interact off a single digital touch-point. Such digital interaction, available on the mobile internet, should enable flexible concierge services, meeting room bookings, catering requirements, visitor management and more. Gone are the days of a hastily booked hot desk and an email chain to track workflows. But what of the future?   
Looking further ahead, AI will have a greater role to play in how we work, particularly as we transition to 5G connectivity and low cost machine learning infrastructure supporting innovation in the cloud. Machine learning supports natural language processing (NLP), image classification, conversational AI, and deep learning technology, all of which can be applied to HR functions dependent on analysing large amounts of data relating to talent searching and employee development.   
In time, smart systems will use data gathered by functional Employee Self Service Systems and integrated smart building infrastructure. Widespread adoption of AI, IoT and better software for staff will allow companies to offer employees personalised support, identifying trends and risks in real time, managing the hybrid office with unparalleled efficiency.  
This is happening at a time when the function of the Human Resources officer is changing, from being  an enabler of internal processes, to one who aligns the corporate vision to individual employee goals, leveraging technology across various HR functions from talent management to performance evaluation.  
What else can we expect from AI at work? 
Finding talent 
AI can automate and assess job applications, saving time on talent searches. Natural language processing tools can identify industry acumen, but the application of this technology is not infallible. In 2018 Amazon had to scrap a recruiting tool that was biased against female coders. Amazon's computer models were trained to vet applicants by observing patterns in resumes submitted to the company over a 10-year period. Most of these came from men, a reflection of male dominance across the tech industry at the time, and this bias became ingrained in the technology. Yet AI in recruitment is likely to become more prevalent. For example HireVue sells a job interview video platform that combines artificial intelligence and psychological assessments to predict job performance. AI is also enabling human resources departments to check employee referrals to identify the most suitable candidates.  
Employee Retention 
HR professionals are already leveraging the capabilities of an engagement software to improve employee retention and job satisfaction. Employee engagement software can include training tools, notification systems, survey and feedback options, employee incentives and recognition, and performance evaluation systems.  But artificial intelligence is helping to improve staff training even more, which will lead to better employee engagement and retention. By processing information about prospective employees and their activities, AI can identify candidates who are more likely to leave their current workplaces and commit to your company long-term. This is being used by IBM. According to the company's claims, their AI-based system is able to predict which employees will leave their job with 95% accuracy.  
Learning and Development 
Artificial intelligence and machine learning will help employee training and development to become more customised and intuitive, and take into account past experiences and future goals. Examples include the  AI-powered app Elle which connects employees with mentors, and Oracle AI Apps which help employees optimally engage with their company to achieve higher levels of morale and productivity. These use AI and data-driven personalised onboarding processes to train employees and improve their productivity. Chatbots will also be used more in responding to employee questions and concerns and allowing workers to receive coaching. Recently, the NHS started using a chatbot called CoachBot. It can perform short interviews with prospective candidates and come up with ways of improving team performance. 
In conclusion 
The scope of the HR's role is changing in line with developments in technology and hybrid working. The HR must leverage technology across various HR functions, from talent searches to employee development. Yet HRs are yet to have the tools they need fulfil their changing role. According to the results of a PwC human resources survey, 82% of HR personnel struggle with adoption challenges, relating to the sharing of information for finding the right candidates and retaining top talent. This is one area where AI can help, but as we have seen, AI is not perfect. It is important to give HRs the simple digital tools we know work to help HRs communicate effectively within a shared workspace or across a hybrid workforce. Smarter ways to gather and analyse information have always been at the heart of HR innovation. As our leaders look to make sense of an ever-complexifying world, it will be technology that has the power to be the difference between an obstacle managed well and an opportunity wasted.