ICYMI: Top 10 DevSecOps tools and cut-price animal robots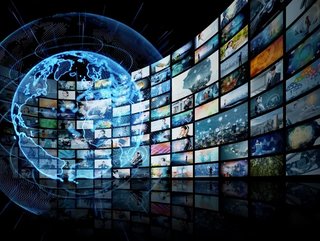 A week is a long time in tech, so here are some of Technology Magazine's most popular articles which have been starting conversations around the world
Budget robots inspired by animals a step forward for humans
Researchers at Carnegie Mellon University's School of Computer Science and the University of California have designed a system that enables a small, low-cost robot to climb and descend stairs, traverse uneven and varied terrain, walk across gaps, and even operate in the dark.
The research could be a step toward solving existing challenges facing legged robots and bringing them into people's homes, say researchers. A paper supporting the research - Legged Locomotion in Challenging Terrains Using Egocentric Vision - will be presented at the upcoming Conference on Robot Learning in Auckland, New Zealand.
Read the full story here.
RaaS market growing as firms adopt cloud-based RPA models
"By adopting a RaaS model," explains Arash Ghazanfari, CTO, UK, Presales, at Dell Technologies, "businesses and organisations can focus their resources on strategically identifying the business outcomes they wish to achieve and what aspects of their operations they wish to automate, without having to expend valuable funds and resources trying to figure out how they are going to achieve it."
Read the full story here.
Big business suffers global surge in cybersecurity attacks
Around a third of global organisations have had customer records compromised multiple times over the past year as they battle "a surging level of risk", according to a new report.
The findings come from Trend Micro's semi-annual Cyber Risk Index (CRI), compiled by the Ponemon Institute from interviews with over 4,100 organisations across North America, Europe, Latin/South America, and Asia-Pacific.
Read the full story here.
Top 10 DevSecOps tools for 2022
With many organisations still looking to integrate security throughout the DevOps cycle, and research finding 73% are looking to increase their AppSec investments in 2023, Technology Magazine looks into 10 of the top DevSecOps tools.
Read the full story here.
Outdated cybersecurity tech "betrays the trust of consumers"
Consumers are ready to embrace stronger security measures and expect the businesses they hold accounts with to meet them halfway to secure their identities, according to new research.
The Era of the Zero Trust Consumer report - published by digital identity company Daon - shows 92 per cent of consumers believe cybersecurity threats will continue to outpace cybersecurity technology, with 91 per cent willing to take extra security measures to prove their identity on an ongoing basis to protect their information and accounts.
Read the full story here.
Multi-million 6G investment to build digital infrastructure
With the 6G era on the horizon, Ericsson has announced a multi-million investment focused on the next generation of networking, from cognitive networks and artificial intelligence (AI) to energy efficiency.
Expected to be commercially available in the 2030s, 6G will bring network connectivity to the next level: from smart cities, farms or factories and robotics. It will connect the physical world to our own human world, thanks to the massive scale deployment of sensors and artificial intelligence and machine learning (AI/ML) with digital twin models and real-time synchronous updates.
Read the full story here.
Cybersecurity response costs up in light of new cloud risks
Businesses pay US$1,197 per employee each year to address the fallout of successful cyber attacks, according to a new report, which means a 500-employee company spends on average US$600,000 each year for cybersecurity responses.
Threat prevention company Perception Point's report The Rise of Cyber Threats Against Email, Browsers and Emerging Cloud-Based Channels investigates the expanding threat landscape against email, browsers, and emerging cloud-based channels.
Read the full story here.