retailsolutions: Digitalisation in retail with Migros Group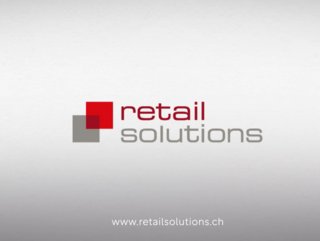 Jörg Frisch, Co-Founder & General Manager, retailsolutions AG, reflects on the past, present and future of its long-standing partnership with Migros Group
As one of the leading SAP retail consulting organisations in Europe, retailsolutions has, from the very beginning, specialised exclusively in the retail industry. "The retailsolutions family consists of more than 250 experienced IT experts and consultants in six European locations," says Jörg Frisch, Co-Founder and General Manager of retailsolutions AG.
"We place great value in personal contact with our customers at eye level. To achieve this, one of our managing directors is always personally involved in every project. retailsolutions AG offers solutions along the entire value chain from one single source – from strategic consulting to development, end-to-end from licence sales to subsequent support and maintenance of the solutions.
"We place particular emphasis on technological innovations for digitalisation in retail. With our RapidRetail brand, we offer a preconfigured, fully-integrated ERP system. With our implementation methodology – which has proven itself in numerous projects – our customers reach their goals quickly and safely."
retailsolutions AG and its partnership with Migros Group
One of retailsolutions earliest customers was Migros Group, a relationship in which Frisch has been personally involved since the beginning of the partnership.
"We have a long-standing strategic partnership with Migros; both with the Migros Group and with the cooperatives and subsidiaries, such as Migrol, Migrolino and Denner," explains Frisch.
"For many years, we have been able to contribute our core competencies to numerous projects in various areas such as retail, finance and petrol station retailing."
Recently, retailsolutions AG has been collaborating with Migros Group on its EIGER project, one of the largest transformation projects in Europe to date.
Frisch explains further: "The project includes a complete business engineering, in which all business processes are optimised in the direction of standardisation, harmonisation and customer benefit. Our biggest challenge was to implement these complex processes with the latest technologies and cloud-based solutions in such a way that Migros Group was not only well equipped for the digital future, but can also fully benefit from the advantages of digitalisation in terms of productivity, flexibility and competitiveness."
What does the future hold for the partnership?
Remaining closely connected with the Migros Group, retailsolutions AG – as a RISE-certified SAP partner – will continue to provide Migros with advice on licensing, services and support for SAP solutions.
"We are proud to be supporting Migros Group in the implementation of its strategic plan for the future and digitalisation," concluded Frisch.