Top 10 Robotic Process Automation companies in the world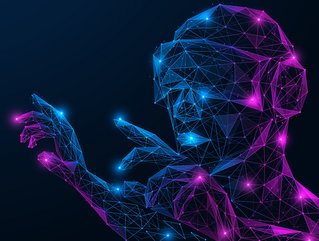 Robot Process Automation
Enabling organisations to automate repetitive tasks and save time, we look at 10 of the top RPA providers helping drive operational efficiency
10: Kofax RPA
Intelligent automation software provider Kofax allows businesses to automate and improve business workflows by simplifying the handling of data and documents
Kofax RPA lets users quickly build, deploy, and manage automated robots directly on a centralised server that interacts across internal enterprise systems, websites, web portals, desktop applications and other data sources – without requiring APIs, scripting, and complex coding.
9: Nintex RPA
Nintex RPA sets the standard for secure, scalable, and cost-efficient automation. With five patents for machine learning and computer vision, its RPA solutions enable businesses to automate even complex tasks. The drag-and-drop interface is specifically designed with business users in mind, so no coding required.
8: SAP
SAP Intelligent RPA is an automation solution where any developer, from expert to citizen, can build intelligent bots to automate repetitive manual processes. Launched in 2018 at TechEd Las Vegas and released to customers in early 2019, SAP's Intelligent RPA tool allows enterprises to streamline processes in areas such as supply chain, data management, and sales order management.

7: Appian
Cloud computing company Appian offers RPA as a capability of the Appian platform for automating tasks. Appian RPA is made of multiple components hosted in both the Appian Cloud and in the customer environment, connecting systems and applications in a low-code manner to automate tasks and processes without the need for APIs or custom integrations.

6: IBM RPA
IBM's RPA offering helps users automate more business and IT processes at scale with the ease and speed of traditional RPA. Software robots, or bots, can act on AI insights to complete tasks with no lag time and enable businesses to achieve digital transformation. Use-cases include automatic invoice emission, system integration, information reconciliation, report generation, intelligent email management to lead generation, and many others.

5: NICE
Named as a Leader in the 2022 Gartner Magic Quadrant for RPA, NICE provides RPA software robots that can execute a variety of tasks without human intervention, freeing up employees to focus their attention on more valuable business priorities.
Its NEVA (NICE Employee Virtual Attendant) solution is a leading attended automation solution, designed to transform CX via real-time automation & next-best-action guidance, empowering employees at scale.
4: Microsoft Power Automate
Microsoft Power Automate, formerly known as Microsoft Flow, is a SaaS platform by Microsoft for the automation of recurring tasks. It is part of the Microsoft Power Platform line of products together with products such as Power Apps and Power BI.
Built into its Windows 11 operating system, Power Automate's low-code RPA platform provides a solution for developers and non-developers alike to automate routine tasks from their Windows desktop, such as reporting, data entry, and scheduling.
3: SS&C Blue Prism
SS&C Blue Prism provides leading enterprise intelligent automation technology worldwide. Founded in 2001, Blue Prism's platform empowers customers to reimagine how work gets done with a secure and scalable intelligent digital workforce.
In February, Blue Prism was named a Leader in The Forrester Wave™: Robotic Process Automation, Q1 2023. "We believe being recognised by Forrester as a Leader in RPA is a testament to the hard work and dedication across the SS&C Blue Prism team," commented Bill Stone, Chairman and CEO of SS&C Technologies.
2: Automation Anywhere
Founded in 2003, Automation Anywhere is on a mission to democratise automation and create a better future for everyone, liberating people from mundane, repetitive tasks, and allowing them more time to use their intellect and creativity.
With 2.8 million bots deployed at customers in 90 countries and a network of over 2,100 partners, Automation Anywhere is a leader in the Gartner Magic Quadrant. Its AI-powered digital workforce platform optimises the business processes of the world's largest enterprises and governments in virtually every industry, including 85% of the top banks and financial institutions, 90% of the top healthcare institutions, 85% of the top technology companies, and 80% of the top telecom companies.
1: UiPath
Originally founded in Bucharest, Romania in 2005 and now headquartered in New York City, UiPath is the market leader in RPA software, with its AI-powered Business Automation Platform combining leading RPA with a full suite of capabilities to understand, automate, and operate end-to-end processes.
In February, UiPath announced it had been named a leader in the Forrester Wave™: Robotic Process Automation, Q1 2023, achieving the highest score in each of the three categories among the 15 vendors evaluated. "Today, UiPath is not only the largest RPA software vendor by revenue but has also evolved from an RPA pure play into what it refers to as a business automation platform," the report noted. "Over the past few years, it has added capabilities such as process mining, intelligent document processing, API integration, and low-code app development to its product, thereby turning it into an automation platform."