Unlocking the power of data collaboration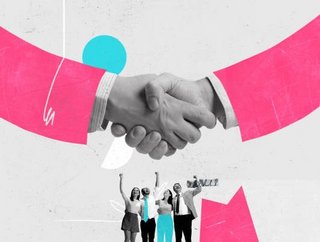 Unlocking the power of data collaboration
Using a collaborative approach to data can benefit organisations in several ways, driving success in a digital world
In 1978, Blockbuster Video founder David Cook formed a data services business.
Cook Data Services, which made software for oil and gas companies, went public in 1983, raising US$8.4m in an IPO.
But, six months later, the business had nosedived. Rather than sink the $8.4m into the now struggling company, he decided to put it toward a new business. Blockbuster was born.
With a vast network of retail locations across the United States and an extensive catalogue of movies, Blockbuster quickly became a symbol of the home entertainment industry. Despite its success, though, the company failed to anticipate the transformative power of data and the rapidly changing consumer preferences.
Netflix, on the other hand, embraced the digital revolution and recognised the potential of data to revolutionise the consumption of entertainment. What started as a subscription-based DVD-by-mail service in 1997 evolved into a streaming behemoth that disrupted the traditional rental model. By leveraging data to understand consumer behaviour, preferences, and viewing patterns, Netflix could deliver personalised recommendations and a seamless streaming experience.
This transformation has been seen globally. In today's digital landscape, data has become the lifeblood of businesses across industries, fueling innovation, driving strategic decision-making, and enhancing customer experiences. As Fawad Qureshi, Industry Field CTO at data company Snowflake, explains, the company helps its clients make better use of data as well as aiding collaboration both in and outside of their organisation.
Collaboration and data cleanrooms
According to Snowflake, fast, streamlined access to relevant data is key to successful business outcomes. However, many organisations struggle to share data – internally between teams and externally with partners, vendors, and customers. Data collaboration has the power to improve the quality of analytics programs and even create new product offerings.
Sharing data while adhering to privacy regulations has always been challenging. But, by using distributed data clean rooms, it's now possible to collaborate with data in a secure manner that aligns with privacy rules. Data clean rooms allow organisations to manage data effectively, deidentify it, and share it.
"I often describe a data clean room as an escrow account for data sharing," Qureshi comments. "It's a middle account. Both parties share the data and control what you can do with that data."
In 1982, computer scientist Andrew Yao proposed Yao's Millionaires' Problem: a secure multi-party computation problem which discusses two millionaires who are interested in knowing which of them is richer without revealing their actual wealth.
"The problem is there are two millionaires," Qureshi comments. "Both of them want to know whether they have more money than the other, but they don't want to tell the other person how much money they have."
According to Qureshi, the solution to this problem can be found in data clean rooms: a secure environment that allows multiple companies, or divisions of a single company, to bring data together for joint analysis under defined guidelines and restrictions.
"Data clean rooms are one of the best ways of doing data sharing without revealing sensitive and proprietary information, while also creating new business value for both sides."
Changing how data collaboration works
Data collaboration is the process of gathering and sharing data from various sources. This process typically involves combining data sets from internal teams such as sales, marketing, and customer service and empowering domain experts to contribute their unique perspectives to inform insights. Data collaboration also takes the form of data-sharing partnerships or supplementing existing data with third-party data sets.
"Organisations have been doing data sharing and collaboration in many different ways," says Qureshi, "but what we are doing is changing the way it is done.
"In the 1990s there was Blockbuster video. What did you do? You went on a weekend, got a cassette, took it home, and put it into the VCR."
Think of this cassette as a copy of the data: the extract, transform, load (ETL) device.
"The VCR extracts the movie out of the cassette, transforms it, and projects it onto your screen," Qureshi adds. "Later on, those VHS cassettes became CDs. You take the CD home and it has scratches; you put the CD into the CD drive – it doesn't work. Those scratches are data quality problems.
"Then came a company called Netflix. What they did was they said okay, instead of giving you copies of the data, the VHS will have a single copy of the movie. You bring your own compute, you bring your own bandwidth; you connect to the same copy of the movie and you can watch it at your leisure wherever you want. And whenever I want to end a movie, I can just say this movie is no longer available on Netflix."
On top of that, users can gain insights into how the movies are being used. "What Snowflake is doing is the same Netflix-like experience for data sharing," Qureshi says. "Instead of doing FTP and manual copies of the data, we have a single copy of the data. Consumers bring their own compute and we give them this DataFlix experience."
As Qureshi explains, this data sharing experience has a number of benefits when compared to more traditional techniques.
"I have asked this question to many different organisations that are doing data sharing in traditional ways, can you tell me what is your most profitable, most valuable data feed? And they have no idea. Because when you create a copy of the data from FTP from here to here, you don't know what's happening on the other side. You don't get any usage information. But with Snowflake, you get metadata back on how many queries were run on your copy of the data, and how it has been consumed."
Qureshi predicts that the future of data collaboration will see more and more growth: "We are going to get into more systematic data collaboration rather than the old Blockbuster-style of cassette sharing – because cassette sharing isn't a scalable model and it doesn't bring you any insights."