The answer to your connectivity problems - WiFiBlast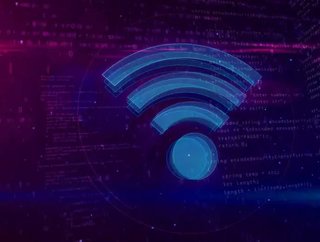 Gigabit Magazine takes a look at WiFiBlast, the tool to solve all of your WiFi and connectivity problems. Thousands of internet customers are being rip...
Gigabit Magazine takes a look at WiFiBlast, the tool to solve all of your WiFi and connectivity problems. 
Thousands of internet customers are being ripped off by our internet service providers, they deliberately slow down your WiFi on both your desktop computers and mobile devices. Have you ever wondered why it takes five minutes to load up your emails? We explore the WifiBlast range extender and how it can help you out. During this period of nearly everyone working from home, we need to stay connected so it is essential that our internet connection is fast and secure, also. 
What is it?
The innovative technology of WiFIBlast boosts the speed of your wifi and also extends the range, meaning that your wired connection goes further, faster. The device is also the only router in the market that is untouchable by internet service providers. 
The device is compatible with all modern internet service providers.
How does it work?
Internet service providers tend to 'throttle' your bandwidth, they do this so you have to pay them more. However, the WifiBlast prevents the throttling by keeping open the maximum bandwidth, so the providers can not tamper with your internet, saving you money. This way, your wifi hotspot is amplified all throughout your house to enable you to have a speedy internet connection all the time. 
Do I need it?
A recent study concluded that 87% of UK residents are unhappy with their internet provider, it seems that all providers throttle their customers, the symptoms of internet throttling are:
Slow WiFi speeds in certain rooms

Certain devices can't connect to WiFi (This is a BIG indicator)

Connection drops at random times

There are dead zones in the house

WiFi networks disappear and reappear entirely

Slow video streaming (YouTube, Netflix, etc.)

Laggy online video gameplay
What do customers say?
Here is one review of the product, the user described it as being easy to set up and effective.
"I felt obliged to write a review since there are some bad reviews of this product. Full disclosure, I've been in IT for 25 years so I generally know my way around technology. I base my 'ease of setup' on if I would be able to walk my mother-in-law through the setup over the phone. This product is brain dead simple to configure and get going.
As for the range-extending capabilities, my access point is on the second floor of our 3 story house (3200 square feet). The extender is on the first floor with the hope of improving wifi to the TV and the family room. I ran a speed test from my laptop. Prior to the WiFiBlast, it got 50mbs/10mbs (down/up). With the WiFiBlast, the laptop got 150mbs/30mbs.
I'll be ordering a second WiFiBlast to put in the master bedroom. The speed isn't needed but the geek in me can't pass up a faster connection for the small cost of this product."
You can purchase the WifiBlast for around $80, which is a bargain when you consider the price of regular routers, which is around $100.
Get your high-speed connection back, here.