COVID-19 has accelerated the migration to cloud computing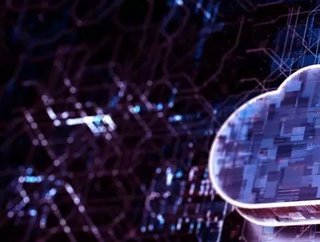 The Flexera 2021 State of the Cloud Report has found that COVID-19 had a significant impact on cloud adoption in 2020...
Cloud computing adoption was well underway before the COVID-19 pandemic struck, but the urgent changes to business operations and procedures have caused these plans and adoption to accelerate at an even greater pace. 
 , a company that helps organisations maximise the value of their technology investments, has released The Flexera 2021 State of the Cloud Report (previously known as the RightScale State of the Cloud Report) which reveals cloud computing trends—from spending allocation to cost management to strategies.
Conducted in October and November 2020, the report explores what 750 global cloud decision-makers and users think about the public, private and multi-cloud market, identifies their existing and future cloud strategies, and details the impact COVID-19 is having on their organisations. 
Key findings 
The report found that multi-cloud continues to be the dominant strategy, adopted by nearly all surveyed enterprises, 92% of respondents reported having a multi-cloud strategy. 82% are taking a hybrid approach, combining the use of both public and private clouds.
More than half of respondents use the cloud heavily and have reached the advanced cloud maturity level. 21% of organizations are at the intermediate maturity level, and 19% are beginners.
This year's survey looked into the various cloud combinations used by enterprises with a hybrid strategy. Of those enterprises, 76% said they're incorporating multiple public clouds, while 56% report using more than one private cloud. The most common combination is a mix of various public and private clouds, with 43% taking this approach.
Almost all organisations are using at least one cloud with 99% of respondents saying they are using at least one public or private cloud. 97% of respondents utilise at least one public cloud, while 80% have at least one private cloud. 78% of respondents are using hybrid cloud.
Cloud plans and adoption have clearly shifted as a result of the pandemic, responses to the survey indicated how organisations expect COVID-19 to affect their cloud plans. 90% said cloud usage is higher than initially planned. Some of the increase is a result of the extra capacity needed for current cloud-based applications to meet increased demand as online usage grows. Other organisations may accelerate migration from data centers to the cloud in response to reduced headcount, difficulties in accessing data center facilities, and delays in hardware supply chains. As the pandemic runs its course, some organisations may also find that public cloud providers offer a more reliable option for business continuity. 
All seven of the cloud providers tracked in the State of the Cloud Report experienced growth. AWS adoption grew to 77% (from 76% last year); Azure grew to 73% (from 63% last year); Google Cloud grew to 47% (from 35% last year); VMware Cloud on AWS grew to 24% (from 17% last year); Oracle Infrastructure Cloud grew to 29% (from 17% last year); IBM Public Cloud grew to 24% (from 13% last year), and Alibaba Cloud grew to 12% (from 7% last year).
The 2021 Flexera State of the Cloud Report shows that COVID-19 has had a significant impact on cloud adoption in 2020. Many of the advantages delivered by the cloud have proven to be especially valuable as organisations adapted over the past year to meet the rapidly evolving needs of businesses.