Data ethics 'irrelevant' to jobs, says Alteryx study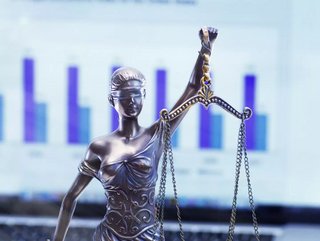 Findings are considered a big red flag for the UK Government's £65bn AI strategy
California-based analytics automation company Alteryx have released new research that reveals a potential challenge to the UK Government's £65bn AI strategy.
According to the findings, almost half of employees believe that data ethics is "irrelevant" in their role. Arteryx suggest that this could cause a major issue as the lack of data ethics could create unintentional data biases; in turn leading to 'perpetuating discriminatory practices, as well as inaccurate, incorrect, and inconsistent AI models'. 
The UK Government's National AI Strategy is intended to elevate the country to a global AI superpower, with billions of pounds of investment planned.
Alan Jacobson, Chief Data and Analytic Officer at Alteryx, comments:
"With data scientists remaining wizards in an ivory tower, a much-needed digital-first cultural shift has dramatically stalled," he said.
"What we now see is an AI conundrum with no end in sight. While data is increasingly the common language of business, few receive the training to deliver any benefit from it, with the remainder relegated to working in the dark. Even with recent Budget news that the number of Data Science conversion courses are set to double, the value of this training is questionable without a core ethics foundation present across the workforce. 
"Despite bold plans in the form of the £65bn National AI Project in the balance, the lack of foundational data skills remains a significant stumbling block, with key lessons left unlearned. If left unaddressed, unintentional data biases can lead to perpetuated discriminatory practices, as well as inaccurate, incorrect, and inconsistent AI models."
Research details and methodology:
Alteryx commissioned market research company YouGov to survey 3,000+ data workers in organisations with 500+ employees across the UK, France and Germany on the topic of data literacy. The survey ran in May and June 2021 and gathered replies from 1,038 data workers in the UK, 1,011 in France and 1,007 in Germany. "Data workers" were defined as employees across all business units who work with data on a day-to-day basis.