Exclusive insight: Making connections with Deloitte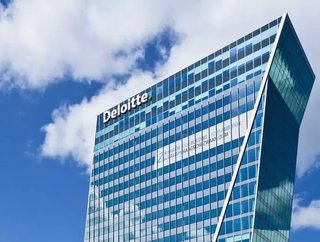 Marc Solow, Deloitte's Director of HR Shared Services, onhow the consulting giant is helping businesses support their employees as part of their digit...
Marc Solow, Deloitte's Director of HR Shared Services, on how the consulting giant is helping businesses support their employees as part of their digital transformation by implementing the collaborative platform ConnectMe.
Deloitte is home to one of the largest HR consultancies in the world with services revolving through HR programmes, HR technology, benefits and compensation programmes, as well as offering a range of consulting support around helping organisations navigate change.
Today's business challenges present a new wave of HR, talent and organisation priorities. Deloitte's Human Capital services leverage research, analytics and industry insights to help design and execute critical programmes from business-driven HR to innovative talent and leadership initiatives.
See also:
"The consulting market is going through a definite shift," believes Marc Solow, Deloitte's Director of HR Shared Services. "That shift is to use technology to enable consulting offerings and we're doing that across the board in every area possible, either with products or technology enabled assets. To aid these transformations we've developed our ConnectMe product – a digital workplace designed to deliver a consumer-grade experience to employees, on a par with the best consumer websites. We're bringing the best of the outside marketplace, in."
Deloitte has also produced ChangeScout - a solution to enable levels of automation in the change management process. "We're using this technology to help us understand what workforce segments we need to target in order to drive changes during a transformation-oriented project," explains Solow. "It allows us to deliver targeted messages and understand who is consuming this messaging via an automated platform."
Rewards Optimisation is the third product Deloitte is bringing to market in its Total Rewards space. "It allows us to perform conjoint analysis on employee programmes to understand what employees value the most," confirms Solow. "It helps our clients direct their spending on rewards programmes delivering more perceived value from the point of view of employees. It's been really successful with positive reviews in the market."
Solow maintains because Deloitte is such a large multi-disciplinary firm, when it comes to driving different types of HR transformations for its clients, it's able to pull from skillsets that most of its competitors simply don't have. "For example, in building our ConnectMe product we're able to rely heavily on our Human Capital consulting expertise and our digital consulting background allied to our customer relationship management (CRM) and the technology integration processes that reside all across the firm," affirms Solow. "None of our competitors have as many top-ranked practices to draw on to really help clients, as we do specifically in the HR space, drive a new digitally-oriented transformation that can be smoothly employed."
Essential to the delivery of these digital transformation services, Deloitte has three longstanding alliance relationships which extend beyond the world of HR with the major ERP technology providers – Workday, Oracle and SAP SuccessFactors. "We also have an incredible alliance with cloud computing company Salesforce.com who we have partnered with since they launched in the late 90s," adds Solow. "Both ConnectMe and ChangeScout were built on this platform. We're also one of their largest system integration partners."
How can large enterprises face the future he anticipates while tied to legacy systems? "Systems of record are good at holding data whether they are based on cloud technology or legacy technology, but these systems were designed for HR users at the core and can't deliver an outstanding experience." That's where what Solow calls secondary systems of engagement come in, designed to offer a consumer-grade experience to HR professionals, managers and employees alike. "Often, they are mobile-enabled and app-like," he explains. 
"In our view, it's not either/or, you need both. We've got clients tied to legacy systems, on-premise or in the cloud, that don't deliver a comprehensive employee experience. You can marry them up with systems of engagement to leverage investment in older technologies." Solow notes most of Deloitte's clients are looking to do this as the world of HR transformation evolves. "For years our clients have been working to streamline their HR operating models with new technologies and many are happy with the results they have achieved. But the next frontier is delivering an effective user experience," he urges. 
Platforms like ConnectMe can stream employee workflow and harness cloud benefits without a full transition from legacy systems. "ConnectMe allows companies wed to tech on-prem to get the benefits of cloud by putting their employee engagement solution in the cloud," he says. "Cloud is often a metaphor for systems capable of fast implementation and with the ability to adapt quickly while being user friendly. It's more than just getting out of your environment and up into the cloud maintained by a third party."
Key to implementing positive change, Deloitte is a big believer in 'design thinking' – at the core of the genesis of ConnectMe. Design thinking provides a means to focus on the employee's personal experience and to create processes centred upon the worker. The result: new solutions and tools that directly contribute to employee satisfaction, productivity and enjoyment.
Solow believes this approach can help employees overwhelmed by the shifting sand of tech in the workplace. "Most HR solutions are designed around change transactions (name, address, dependents, cost centre, promotion etc), but those transactions are not how employees and managers go about thinking as far as the world of HR goes," he reveals. "In most organisations, if an employee is getting married they have to update information with HR for payroll, tax and benefit purposes. 
"With ConnectMe, we've built in functionality we call 'Moments that Matter'. For life and work events that are pivotal times in an employee's relationship with a company, there's an opportunity to delight or frustrate with the nature of the experience. I'm delighted if everything I need to know to complete a process is packaged neatly in one place, with information tailored to me." 
Solow cites Deloitte's work supporting a global multi-industry manufacturer through its digital transformation over several years as a great example of the success achievable with ConnectMe. "They were deploying a HR system globally and during the process they noticed one region had a significant amount of rework because their managers weren't properly using manager self-service to initiate pay changes. They were concerned about that information and future deployments of their HR system as they prepared to launch in North America. We were able to offer our help with ConnectMe to introduce a digital front end while enabling the build out of a shared purposes organisation for them to improve the quality of transaction processing and drive efficiency."
Previously, Deloitte worked with Philips to roll out its global HR Software as a Service (SaaS) solution to support HR transformation and drive innovation. Philips has been able to standardise and simplify core staffing processes and introduce real-time people analytics to drive better talent decisions. Nico Steyaert, Philips Head of HR Digital, enthuses about the results achieved: "Philips, and specifically its HR organisation, is undergoing a huge transformation process aimed at delivering better business value in a more efficient way. This was only possible because of the excellent support of Deloitte, on one hand around project execution, and the focus on results delivery, and also in providing outside-in views and help with formulating our strategic direction."
To take Deloitte's services to the next level, what trends is Solow seeing in people management? "Our clients are looking to move away from the endless cycle of reviews, to a system where employees are receiving continuous performance feedback throughout the course of a year, combined with mentor feedback," he says. "Another area of interest, especially for our clients outwardly workforces, is labour cost management, which our LabourWise platform can help with by identifying trends and opportunities for change." 
Solow confirms the future for Deloitte lies with the social enterprise: "We're just at the beginning of this social enterprise transformation within organisations and we're seeing that with products in the market, for example the Facebook collaboration tool Workplace." Indeed, Deloitte's Human Capital trends report for 2018 notes the seismic changes in the workforce, the workplace, and the technologies used in the world of work: "Organisations are no longer assessed based only on traditional metrics such as financial performance, or even the quality of their products or services. Rather, organisations today are increasingly judged on the basis of their relationships with their workers, their customers and their communities, as well as their impact on society at large – transforming them from business enterprises into social enterprises."
Looking ahead to 2019, Solow maintains Deloitte's biggest goal revolves around helping clients identify opportunities to grow their shares services or organisations – "to deliver new services, support the automation of services and help them shift work from humans to robots while taking advantage of cognitive advances". Solow adds that the growth of new workforce models is helping to redefine employer-worker relationships. "HR and business leaders should proactively form new leadership alliances – especially between HR and procurement – to develop strategies and help organisations take advantage of the breadth of workforce options available today."