5 minutes with Steffen Wulff Petersen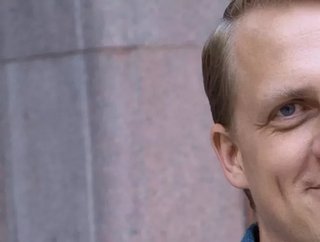 Technology Magazine speaks to Steffen Wulff Petersen, Co-founder of Sona
Can you tell me about Sona?
The Sona employee app is designed for the specific needs of 'deskless' workers in industries like healthcare, retail, logistics and manufacturing. Colleagues can:
View and claim shifts instantly

Access and manage their schedules

Book annual leave

Get real time company updates and message team members 1-1

Leave feedback for managers and head office
We make these common tasks extremely easy and convenient for employees to complete autonomously so they feel more empowered and valued at work. Then, as more workflows can be automated, managers are freed up to focus on mission critical work.
Where did the idea come from and what challenge do you look to solve?
We had previously built our own technology to stop us being overwhelmed by manual processes as we grew and ran 'gig economy' workforces. Over time we discovered that many of the companies we worked with did not have their own equivalent and that's when we knew there was an incredible opportunity to create something far better. 
Many day-to-day people management tasks in sectors like healthcare, retail and hospitality and leisure are still either paper-based or haven't been fully digitised. These manual processes are a daily source of lost productivity and frustration for employees and place a huge administrative strain on HR departments and site managers. That's where we come in.
How do you steer the ship, in what direction and why?
As with any investor-backed startup we're looking for fast, yet sustainable, growth. As a leadership team we look to empower everyone at Sona to build quickly and iterate as we go. No-one's first version is going to be the best version, so if we can consistently arrive there in 1 week rather than 2 the cumulative effect that has on our progress is huge.
We are also really big on data. We go over all our key metrics as an entire team once a week. It's important that everyone knows what quantifiable success looks like and how we're progressing against the targets we've set.
What are the highs and lows of the day job?
The most exciting part is speaking to customers about their problems and how we can help fix them; and then huddling together as a team to come up with smart and impactful solutions. 
The admin side of running a startup with professional investors is less exciting but can't be ignored! I've just spent an hour completing anti-money laundering questionnaires including 10 years of address history which covered 9 addresses in 4 countries! 
What is the biggest mistake you've made in business so far and what did you learn from it?
Trying to run before you can crawl. It's so expensive to work on product market fit while trying to grow quickly. It's much better to get PM fit right first while small and nimble, and only once you get those positive signs from your customers then accelerate.    
What are your plans for the future?
Grow, grow, grow! We're currently building our profile and customer base in the UK and Ireland but globally there are 2.7bn workers who don't work at desks so it's a massive market. We'll be looking for opportunities to expand into other major territories. Sona is also built to integrate with other systems so we are planning on having an extensive network of partner providers too. 
Anything exciting coming your business' way?
Always! On the customer side, we will be opening up the platform to new customers shortly, including a couple of big consumer brands who will be going live over the next month or so. On the product side, as well as a full refresh of the user interface, our current product roadmap includes 4-5 new features we plan to launch by the end of the year. 
What lessons have you learned from past experiences?
Decide from the beginning whether you're planning to go the VC route or not. If you are then you might as well get them onboard from the beginning so you get on track for your next milestones early. There are many funds that invest on day 1 so the first round no longer has to be angels.