How Cazoo is bringing ecommerce disruption to used cars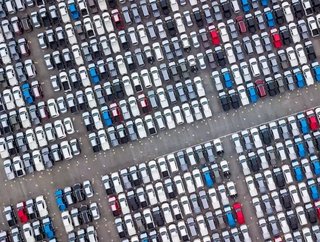 You may have heard of AutoTrader, but what about Cazoo? Here's an explantion ahead of its NYSE listing...
When looking to buy a used car, websites such AutoTrader and Ebay are most likely the first to come to mind. 
Spotting a gap in the market, Cazoo has recently entered the industry with intent to employ disruptive ecommerce techniques. Unlike AutoTrader and Ebay, Cazoo's personalised delivery experience is changing the way people buy used cars due to the fact that users of the website are able to purchase cars directly online - compared to the more traditional method of viewing cars in person. 
Founded in 2018 by Alex Chesterman, whose previous companies have included the likes of property website Zoopla, the London-based Cazoo is an online used car-buying website that allows users to purchase or finance cars which are then able to be either collected in person or delivered to an address. 
Making waves in the used car industry  
Cazoo claims that , resulting in "guaranteed quality."
Whether a customer chooses home delivery or collection, Cazoo also claims that either option will be conducted by a "Qualified Handover Specialist" and comes with "a 7-Day Money Back Guarantee, a free 90-day warranty with RAC roadside assistance and 7 days of free driveaway insurance."
The latest SPAC merger
The company's approach has paid off considering it is now on the New York Stock Exchange via a $7bn merger with SPAC AJAX I.
Chesterman, Cazoo's founder and CEO, said: "This announcement is another major milestone in our continued drive to transform the way people buy cars across Europe. We have created the most comprehensive and fully integrated offering in the largest retail sector which currently has very low digital penetration. This deal will provide us with almost $1 billion of further funds to fuel our growth and I am delighted to be partnering with Dan and his team at AJAX to rapidly expand and deliver the best car buying experience to consumers across Europe."