Meta Quest 3: Can businesses use VR day-to-day?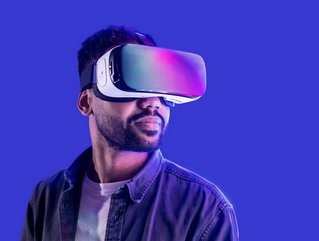 Meta Quest 3 has been described by the company as its most powerful headset yet, with VR and breakthrough mixed reality that lets the user blend virtual elements into the physical world
Meta Quest 3 will ultimately impact VR, but how will businesses use VR in the future for daily operations, collaboration and customer communication?
Meta Quest 3 is a virtual reality headset developed by Reality Labs, a division of Meta Platforms. It was announced on 1st June 2023 and is expected to be released by the end of 2023.
Ahead of the Meta Connect 2023 conference at 6pm today (27th September 2023), Technology Magazine speaks to Inga Petryaevskaya, CEO and Founder of ShapesXR. The conference will provide a look into Meta's future plans as presented by some of the leading figures at Reality Labs.
Meta and the metaverse: The future of VR?
It has been suggested that the XR industry is potentially at a tipping point, given the release of these new devices by Apple and Meta, in addition to new intuitive design platforms and increased adoption of generative AI.
Meta Quest 3 has been described by the company as its most powerful headset yet, with VR and breakthrough mixed reality that lets the user blend virtual elements into the physical world around them. With a vast library of more than 500 immersive titles, users can explore like never before.
There has been intelligent speculation concerning the headset, including pricing and special features. We already know that it will use more advanced design lenses that will aim to make the VR image look sharper in the corners, with a higher-resolution display. In addition to this, the Quest 3 will feature a colour passthrough that will display the user's surroundings in colour, as opposed to black and white through the Quest 2.
There has also been talk that Meta Quest 3 will let the user turn any flat surface into a virtual keyboard and mimic the productivity-led approach of the Apple Vision Pro, according to the Evening Standard.
Inga Petryaevskaya says: "The XR industry is undergoing a period of unparalleled growth. In the past few years, a vibrant ecosystem of startups has been created which is building the infrastructure, use cases and solutions that will help to make VR and AR mainstream. The cost, time and complexity of developing virtual experiences has fallen dramatically. This has been driven by companies like ShapesXR which have prioritised creating and collaborating in VR and MR as intuitive and accessible as possible.
"Teams can design and prototype VR games, Mixed Reality experiences or AR apps by simulating any AR device Field of View. As a result, we've seen scores of organisations and individuals begin to embrace and experiment with XR. One of the missing pieces of the puzzle has been a VR device which can offer us solid performance and high quality passthrough. The advances in technology that have been driven by Meta are incredibly important and I believe the Quest 3 will represent a huge leap forward for VR."
She continues: "New VR devices have often gained significant attention but struggled to secure traction because of use case limitations. There simply wasn't a development pipeline to create the quality applications that would meet expectations and sustain interest. Without the guarantee of a large audience to recoup costs, investor interest naturally remained minimal. As a result, XR fell into a chicken and egg scenario.
"However, with the advent of tech breakthroughs, development costs and complexity have fallen dramatically. With platforms like ShapesXR spatial collaboration and creation has become much more accessible, enabling real-time co-creation right in the immersive media and no code prototyping. The XR apps development process has become much more iterative and allows to involve all stakeholders early in the process.
"This easy way to get started and visualise concepts without heavy investments in development allows many more start-ups to receive funding and XR teams within organisations - green light from stakeholders. Thus we are about to see many more apps, as well as high-quality apps and real hits. Meta's commitment to support XR start-ups has also created an important safety net that has freed entrepreneurs to push innovation even further."
New technology bringing teams together
Indeed, AI and VR systems can be used to facilitate greater accessibility and collaboration, particularly within a business context.
ShapesXR aims to democratise 3D content creation and spatial design by enabling non-technical users to create 3D designs, prototype immersive apps such as VR and AR games, training and real-world design.
In addition to Meta, the platform is already used by the likes of Logitech, Qualcomm Technologies, Accenture, Trigger XR and Stanford University. Mark Zuckerberg in particular recently singled out ShapesXR as an example of VR's unrivalled capacity for creativity and collaboration.
"With workforces increasingly dispersed and hybrid working remaining popular, XR offers an exceptional way to bring teams together for project collaboration - everything from designing new products to developing event spaces," Petryaevskaya adds.
"Indeed, for B2B businesses XR's greatest promise is in making collaboration and upskilling more efficient and effective … Everything from gaming and social media to buying products and managing our finances could get the XR treatment."
******
For more insights into the world of Technology - check out the latest edition of Technology Magazine and be sure to follow us on LinkedIn & Twitter.
Other magazines that may be of interest - AI Magazine | Cyber Magazine.
Please also check out our upcoming event - Cloud and 5G LIVE on October 11 and 12 2023.
******
BizClik is a global provider of B2B digital media platforms that cover Executive Communities for CEOs, CFOs, CMOs, Sustainability leaders, Procurement & Supply Chain leaders, Technology & AI leaders, Cyber leaders, FinTech & InsurTech leaders as well as covering industries such as Manufacturing, Mining, Energy, EV, Construction, Healthcare and Food.
BizClik – based in London, Dubai, and New York – offers services such as content creation, advertising & sponsorship solutions, webinars & events.