VENN: the genesis of a gaming media empire?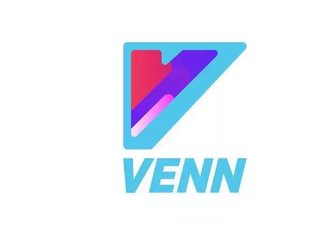 Gaming is big business. This year, the global video game industry is predicted to reach beyond $150bn, and that figure is only expected to grow over the...
Gaming is big business. This year, the global video game industry is predicted to reach beyond $150bn, and that figure is only expected to grow over the coming years. To break that figure down, more than 45% of that revenue will come from mobile gaming and, while only a little less than $3bn is projected to be generated by esports - professional competitive gaming - the sector is coming close to tripling in size year on year, as continued investment and the increasingly mainstream nature of the hobby increase its appeal. 
Esports - and game streaming in general - is already big business. Amazon's streaming platform Twitch has the largest share of the streaming market, with about 72% - 15mn daily users and between 2.2mn and 3.2mn unique broadcasters every month. Since the service launched in 2011, its viewers have watched more than 355bn minutes of content, and its most watched broadcasters have become international megastars in their own right. 
The competition for streaming viewers is cutthroat and a huge investment target for service providers. Earlier this year, in a deal rumoured to rival pro sporting contracts at between $30mn and $50mn over an unknown period of time, Tyler "Ninja" Blevins made a high profile move from Twitch to Microsoft's streaming service Mixer. On the day of Ninja's relocation, Mixer was the most downloaded app in the iOS store. Like every form of entertainment, the ability to attract, retain and develop top talent means big money. 
Player two has entered the game
Meet VENN. The New York and Los Angeles-based startup is being co-founded by Ariel Horn, a four-time Emmy winning producer that led the launch of esports broadcasting at Riot Games and World of Warcraft and Overwatch creator Blizzard Entertainment, and Ben Kusin, the former Global Director of New Media at Vivendi Games, which made cult classics like the Crash Bandicoot series and The Simpsons: Hit and Run. 
Today, Horn and Kusin announced the creation of VENN, a new TV network slated to launch in 2020 with live studios in New York and Los Angeles, aimed at gaming, esports and entertainment audiences. 
"Video games continue to define the culture of today's youth. Streamers, casters, content creators, esports athletes - these are our new celebrities," said Kusin. "VENN is giving this generation an overdue home and a heartbeat, with bi-coastal broadcast studios incorporating live audiences, premium production values, a 24/7 linear offering, and engaging and innovative formats that elevate and promote a culture traditionally overlooked by broadcast media." 
VENN has made itself known to the world with the announcement of $17mn in seed funding from a stable of investors whose pedigree in the gaming and streaming space that is hard to match. 
SEE ALSO: 
The investment round is being co-led by BITKRAFT, the first esports investment fund in the world, with additional participation from Marc Merrill, co-founder of Riot Games; Mike Morhaime, co-founder of Blizzard Entertainment; Amy Morhaime, former head of global esports, Blizzard Entertainment; Kevin Lin, co-founder of Twitch; aXiomatic Gaming, a premiere esports investment group with holdings in gaming and esports properties including Team Liquid, Niantic and Epic Games; BDMI, a corporate venture capital arm of Bertelsmann, the global media, services, and education company; YuChiang Cheng, co-founder of World Golf Tour and President of Topgolf Media; Lifeline Financial Group, a full-service multi-family office based in Beverly Hills, representing high profile clients across sports and entertainment; and Reimagined Ventures, the private capital group of Alec Litowitz, founder of Magnetar Capital and Cloud9 investor. 
"The exciting thing about VENN is its potential to expose what is so compelling about gaming culture to a wider audience," - Marc Merrill, Co-Founder, Riot Games.
"I look forward to seeing the content they create and the opportunities they're going to open up for players everywhere."
Heading for the mainstream
While traditional sports broadcaster ESPN regularly shows limited broadcasts of major esports competitions, for games like Dota 2, League of Legends, Overwatch and Counter Strike: Global Offensive, VENN's business model could become a cultural touchstone for gamers in the next decade in the same way that MTV was the music industry guru for teens in the 90s. 
Its business model sounds similar to MTV as well. "VENN was created as a singular media brand to unite a fragmented media marketplace. Its content will span multiple categories of entertainment, with original programming produced both in-house and with some of the biggest names and creators in gaming, entertainment, streaming, and esports." 
Excited for the future and raring to get stuck into the $150bn industry, Horn commented: "VENN will be everywhere the gaming audience consumes content: Streaming platforms, VOD, 24/7 linear and social networks. Pioneering a truly interactive broadcast network will enable the kind of experiences these audiences demand."