ThoughtExchange COO on Enterprise Discussion Management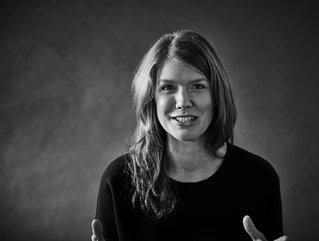 COO of ThoughtExchange, Jessica Nordlander, is a member of Forbes Technology Council and recently named the Most Innovative Leader in her native Sweden
Jessica Nordlander is COO at ThoughtExchange, the only Enterprise Discussion Management platform powered by patented anti-bias technology, which gives leaders the ability to gain critical insights and improve decision making. ThoughtExchange works with US K12 school districts and companies like GE, SAP and Oracle/Netsuite use its technology to involve their employees in important decisions.
Nordlander has overall responsibility for company operations and leads all of our internal operational functions including IT, BizOps, RevOps and legal, plus engineering and Customer Success Operations.
Can you tell us a little about your career highlights?
If I look back at my career and try to identify the moments that have been the most formative, it was definitely being trusted with my first international opportunity, when my previous employer, SaaS company Meltwater, transferred me from my native Sweden to lead their Dubai office that covered the Middle East and North Africa. The combination of being completely outside of my comfort zone but at the same time knowing that someone believed in me enough to let me take on such an assignment supercharged my development. Not everything went smoothly, obviously, but it taught me that I can do hard things. Another difficult journey that taught me a lot was when I took on my first job outside of digitally native companies - as the first Chief Digital Officer at STS Education, one of the best known brands in Sweden and a global leader in cultural exchange travel. We went through a very difficult reorganisation and digital transformation journey that got me the award of "Sweden's most innovative leader" in 2019.
What is the competitive business advantage of your company?
We have proprietary technology that allows us to facilitate conversations between thousands of people in a way that has never been done before. It allows leaders to open up critical conversations where staff are expecting to have their voices heard and where the leader wants to tap into the intelligence of the group.
What initially drew you to work for the company?
I stumbled across ThoughtExchange's one office (we are remote-first but do have an office that people can drop into the town where our founders live) when I was on vacation. At the time, I was the Chief Digital Officer at STS and as mentioned earlier, was trying to manage a global transformation. I felt that I had so many tools in my toolbox that helped me with the complicated parts of change, like Gantt charts and financial analysis but nothing that helped me actually understand how people felt about the changes we were proposing, and also what we had missed . Ever since the "iceberg of ignorance" conversation was started in the 80's, all self-aware leaders have of course been painfully aware of their own bias and lack of access to the collective intelligence of the rest of the people in their organisation.
Describe some of your key market challenges right now
Some of our key challenges right now are the same as we are hearing employees express as part of the great resignation. Many leaders just aren't ready to engage with their staff in a meaningful way (or take a call with a software company trying to help them do so) since they are themselves under fire. Trying to figure out hybrid work, supply chain issues and an ever-revolving door of staff looking for a workplace where their voice will be heard and where they will make an impact. Leaders out there need help right now, the skillsets and technologies required to lead in a hybrid or remote world with asynchronous elements are different from the ones we have relied on in the past but it is of course as hard for us as it is for everyone else to cut through the noise.
What technologies are you looking to develop further?
We are always looking for the next frontier in our R&D efforts. Our technology generates data that has both quantitative and qualitative elements and developing analytical methods that allows us to provide our customers with even better insights is always top of mind. And since our brand promise is built on people being able to participate confidentially that is of course a huge part of research direction as well - internally we refer to what we do as helping leaders make "gooder" decisions, not just better, by reducing the bias that will inherently come from connecting a thought, idea or opinion to a person. If I were to mention one more thing, it would probably be that we spend an enormous amount of time thinking about how we can use our technology to bring people together as the world seems to continuously get more polarised.
What is your leadership style?
I try to lead with integrity, transparency and inclusivity. I firmly believe that leadership is something that is a taught skill so I constantly practice and try to get better at it. We are a remote-first company (also prior to COVID) and I believe that there are certain leadership approaches and characteristics that work particularly well in that environment. For example, I don't think anyone would accuse me of being a particularly charismatic leader, and fortunately that doesn't seem to be a characteristic that matters as much in the remote environment. I am however a very "active" leader, good at providing clarity, digging deep into hard problems, making people feel heard and at intentionally including my teams in decision making.
In terms of growth, what's next for your business?
We will continue our growth journey together with the most progressive companies and leaders in North America in the next little while and then I imagine that we will start looking at the rest of the world. We have seen double or triple digit growth every year for the last few years and I don't see any indicators of that slowing down as leaders continue to reinvent themselves. Gen Z is entering the workforce right now and in a study that I read a little while ago, they consider having their ideas heard and considered as important at their workplaces as there being learning and development opportunities available. L&D is table stakes for any organisation looking to attract talent and I am certain that the ability to make your employees feel heard and tapping into that collective intelligence will be as well.