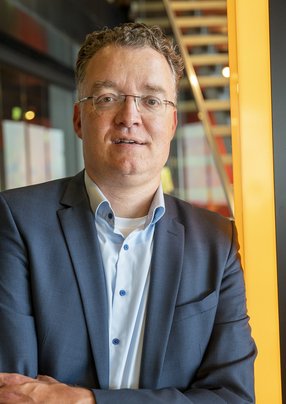 Leo-Geert van den Berg
Director of Fixed Networks at VodafoneZiggo

The Director of Fixed Networks is a towering physical presence, but part of his mission-critical role is ensuring the technology works out of sight
Prior to Liberty and VodafoneZiggo, Leo-Geert van den Berg worked for Philips, TNO and IBM and during 6 years at IBM, took several development and management positions at Ahold and PriceWaterhouseCoopers.
It's no surprise he is renowned for his ability to communicate large scale transformations with seasoned change management, considering his degree in Language & Speech Technology from the University of Utrecht and a Master's thesis at Sheffield University.
A tale of two mergers
"I always, at some moment in time, wanted to make the move closer to the end consumer. And when we merged cable companies, UPC and Ziggo, around 8 years ago, that's the moment when I moved across from the international Liberty Global organisation to the Dutch organisation to lead the technical integration for the merger. It was great being one step closer to the customer and to see the direct impact of what you do on a daily basis," he said.
This type of exposure comes with added scrutiny from those closest to him, as van den Berg describes: "If we launch a new product, the day after I get feedback from friends and family and people via LinkedIn, that tell me if they like it or hate it, or love it, or want me to improve things."
In 2016, the merger between Vodafone and Ziggo gave the two companies a whole new dynamic as mobile was added to the mix with cable. This would instigate a new learning journey for van den Berg about mobile technology.
"You can impact millions of lives of customers. That's what drives me the most. It's making the impact and that what we do really matters".
Van den Berg's role means that he is involved in many kinds of projects, such as upgrades to the networks, that entails thousands of people internally and externally working on them on a daily basis, bringing it to the next level of frequencies, so VodafoneZiggo has sufficient spectrum for the customers.
More visible to the end consumer is the addition of Smart WiFi in conjunction with Plume. Launched in 2021, customers have responded well to better in-home connectivity.
Another project is the Next Mini mediabox, the organisation's TV product, a tiny next generation device launched earlier in 2022.
"We get great customer feedback. We are able to offer all kinds of products via this device, such as linear television, recording, and OTT services. So bringing these types of products live to our customers is great."
Relationship building key to leadership
Van den Berg has three particular influences on his leadership style, and they are all CTOs with a real skill for managing relationships and staying personable.
The first is Eric Lennon at Liberty. "He was very polite, very friendly, and very human in the way that he did business. He was not a technical engineer or a pure techy. He was more human and the personal relationship came first. So that's a big lesson I learned from him".
Another is Balan Nair, now the CEO of Liberty Latin America: "He knew everybody. He built relationships and he kept relationships by investing in them because he knew that in the end, that's what mattered, making sure you have the right relationships to get the job done.
"And the third one is actually my current manager, Eben Albertyn, coming from South Africa, also a very human manager. He's one of those guys who will take the heat and he will never throw you under the bus. He will always make sure that he stands in front of you and if needed that he will help you out.
I try to split in my time between managing upwards and managing downwards. I like to build teams. I like to work with people. That's what motivates me."
Read the full story HERE.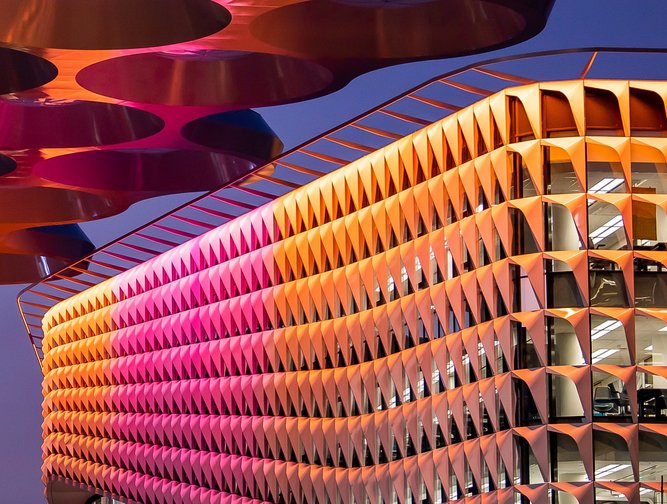 VodafoneZiggo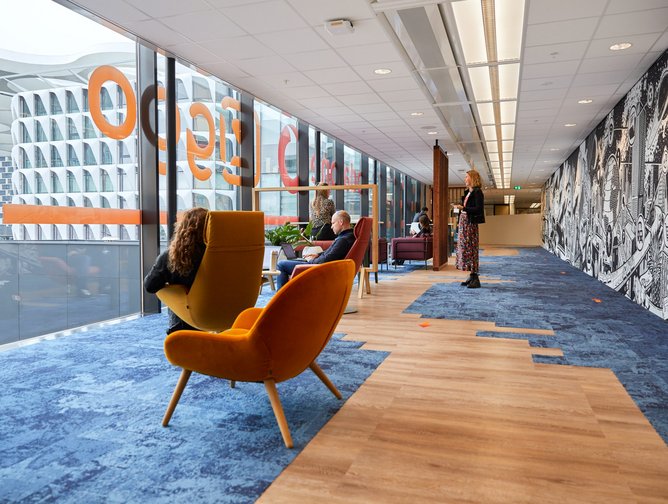 VodafoneZiggo