SAP's GreenToken solution boosts Unilever's IT procurement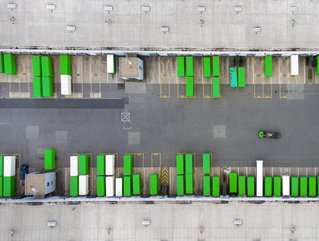 The 'multi commodity platform' software is designed to help SAP's customers meet Environmental, Social and Governance (ESG) goals in their supply chain
More than half of companies have no idea where their suppliers get their supply from, according to green-token.io, a 'multi-commodity platform' that traces raw materials to their origin. GreenToken uses tokenisation and blockchain to trace commingled raw materials.
Speaking to businessgreen.com, Dave Ingram, chief procurement officer at Unilever, announced that the GreenToken project is now part of the company's plans to have a deforestation-free supply chain by 2023.
"Blockchain technology has the potential to help companies, like ours, track their supply chains to ensure the commodities we source respect people and the planet, We are encouraged by the promising results of our pilot with GreenToken by SAP, the latest building block to our tech-enabled approach to ensure a more traceable and transparent supply chain," said Ingram.
The GreenToken helps bring traceability and supply chain transparency to bulk raw materials, similar to scanning a bar or QR code on a consumer product. The solution has already enabled Golden Agri-Resources, one of Unilever's key suppliers who provide palm oil, to create tokens mirroring the material flow of the palm oil throughout the supply chain, tracing back to its origins.


How does SAP's GreenToken work?
GreenToken uses blockchain in two specific areas:asset ownership/transfer (in the form of tokens) and for auditing purposes. A blockchain is a type of database where data is stored in a ledger in the sequence events occurred, creating a 'chain of custody' of what happened over time.
Blockchain is considered an extremely trustworthy method of tracking data across the supply chain, creating a level of assurance among supply chain actors and companies who might not necessarily know each other.
Customers can benefit from increased visibility into where raw materials came from and produce products with knowledge about where and how the materials were produced, even in complex, non-batch supply chains.
SAP CEO Chistian Klein sees the company as a supply chain and trade enabler, as it extends its ERP footprint.
More great insight from SAP
Coming up in April across our Technology and Supply Chain magazines, we'll have an exclusive interview with Andy Hancock, Global Vice President, Center of Excellence, SAP Digital Supply Chain, on supply chain resiliency and service management.
SAP are investing US$2.2bn in IoT and providing solutions to complex problems in innovative ways. Hancock will discuss their mission to Intelligently connect people, things and businesses.
We'll also be featuring a special report with Lyndsey Spurgin, SAP's Vice President of Global Marketing Programs, SAP Digital Supply Chain, which will be published across our Sustainability, Manufacturing and Supply Chain publications in May.