The top 10 Software-as-a-Service providers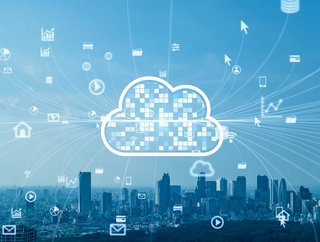 We look at 10 of the top SaaS companies in 2023
As the cloud becomes ubiquitous, more tech providers are pivoting into the SaaS space. Here, we highlight those SaaS providers going above and beyond
Forecast to be worth approximately US$254bn this year, Software-as-a-Service (SaaS) has become a veritable game-changer, allowing businesses to access powerful software tools without the need for expensive hardware or extensive IT infrastructure.
With the increasing demand for cloud-based solutions, many companies have ventured into the SaaS market. In this article, we'll take a look at the top 10 SaaS providers globally. From enterprise-level solutions to small business tools, these SaaS providers have been recognised for their ability to deliver high-quality software that can improve productivity, collaboration, and overall business performance.
10: Workday
Workday is a leading provider of enterprise cloud applications for finance, HR, and planning. Founded in 2005 and based in Pleasanton, California, Workday delivers financial management, human capital management, and analytics applications designed for the world's largest companies, educational institutions, and government agencies.
Workday's Enterprise Management Cloud SaaS solution currently includes solutions for finance, HR, planning, and spend management.
9: ServiceNow
ServiceNow is an American software company based in Santa Clara, California that develops a cloud computing platform to help companies manage digital workflows for enterprise operations.
A comprehensive cloud-based software platform, ServiceNow provides a suite of applications to help organisations manage their IT operations. It is a Software-as-a-Service (SaaS) platform that enables organisations to automate their IT processes, streamline their operations, and improve their customer service.
8: Atlassian
Atlassian Corporation is an Australian software company, founded in 2002, that develops products for software developers, project managers, and wider software development teams. Its global headquarters are in Sydney, Australia, with US headquarters in San Francisco.
Atlassian's Cloud Enterprise SaaS solution is specifically designed to meet the needs of today's enterprises. It is the most advanced cloud offering for Jira Software, Confluence, and Jira Service Management.
7: Intuit
Intuit Inc. is an American business software company that specialises in financial software and is headquartered in Mountain View, California. Intuit's products include some of the most well-known in the business, with tax preparation application TurboTax, personal finance app Mint, the small business accounting programme QuickBooks, the credit monitoring service Credit Karm, and email marketing platform Mailchimp all part of its remit.
6: Shopify
Shopify Inc. is a Canadian multinational ecommerce company headquartered in Ottawa, Ontario. It offers a full-service SaaS for ecommerce platform where users can create and host ecommerce stores, add multiple payment options, translate stores, handle shipping, and market their business, amongst other functions.
Its platform powers millions of businesses in more than 175 countries and is trusted by prestigious brands such as Allbirds, Gymshark, PepsiCo, Staples, and many more.
5: Salesforce
Salesforce is an American cloud-based software company headquartered in San Francisco, California, providing a suite of applications and cloud services for organisations. Its services include specialist analytics, application development, and marketing automation tools. A leading SaaS provider with its flagship CRM platform, available exclusively online, it also offers SaaS platforms for marketing, service, and the Internet of Things
Currently, Salesforce has more than 150,000 business users, a share that renders it the most widely-used global CRM system.
4: Amazon Web Services
According to data released in 2017, AWS owns 33% of Infrastructure-as-a-Service (Iaas) and Platform-as-a-Service (Paas) cloud computing services. An initial purveyor of the space, it has long dominated the global cloud sphere, and its solutions are used by over a million people worldwide.
The AWS cloud provides a broad range of resources and tools for organisations at any stage of the SaaS transformation, while its SaaS Factory Program helps AWS Partners at any stage of the SaaS journey, helping users accelerate delivery of SaaS solutions on AWS.
3: Adobe
Adobe Inc is an American multinational computer software company incorporated in Delaware and headquartered in San Jose, California. Its much-lauded Creative Cloud suite is a Software-as-a-Service (SaaS) offering that gives users access to a collection of software developed by Adobe for graphic design, video editing, web development, photography, and cloud services.
As of 2022, Adobe has more than 26,000 employees worldwide.
From its headquarters in Redmond, Washington, Microsoft is best known for the Windows line of operating systems, the Microsoft Office suite, and the Internet Explorer and Edge web browsers. Its Azure platform offers IT organisations around 200 industry-leading products and cloud services, which have been designed in the Azure cloud platform. These include managed NoSQL and SQL data services.
Azure provides a range of SaaS solutions through its marketplace, fully-managed app service, serverless computing service, and workflow automation service. These offerings enable businesses to quickly and easily build, deploy, and manage their own SaaS solutions, or leverage existing third-party solutions available in the marketplace. In fact, according to Statista, almost 70% of organisations across the entire world use Microsoft Azure for their cloud services. It also offers its Office 365 in a SaaS model, such as Microsoft Office, which features various productivity tools for businesses.
Founded in 1998 by Larry Page and Sergey Brin, Google's offerings range from online advertising and its search engine technology to cloud computing, quantum computing and AI. The Google Cloud Platform, launched in 2008, enables users to build better SaaS products, scale efficiently, and ultimately grow their businesses.
From a network that spans the globe to innovative solutions that transform organisations, Google Cloud has SaaS built into its DNA. Its platform enables users to build, modernise, and scale their business with differentiated technology that extends beyond infrastructure. Google Kubernetes Engine lets users easily deploy products across a global network so anyone anywhere can access them, while the platform's developer tools and SaaS services speed up dev and deployment cycles.
Meanwhile, Google's SaaS Google Workspace application includes Google's suite of productivity apps, Gmail, Calendar, Google Docs, Sheets, and other Google cloud-based productivity and collaboration tools.