Top 10 Consulting Firms Powering the World of Technology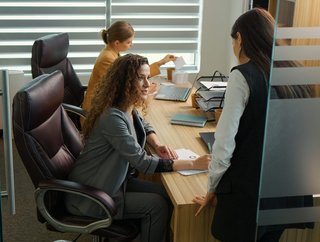 Technology Magazine shares its top consulting firms that are helping to power the world of technology.
Technology Magazine lists its top technology consulting firms that help businesses succeed in the digital era through innovative strategies and insights
Technology consulting firms continually help organisations to grow and innovate in the world of digital transformation. They can be instrumental in helping businesses and organisations improve their performance by coming up with solutions and finding innovative ways to expand tech services.
With this in mind, Technology Magazine shares its top consulting firms that are helping to power the world of technology and drive positive and innovative technological ideas. In offering services across all areas of business, including HR, marketing, IT, and finance, these firms advise businesses on how to best use their technology, as well as adopting the best new technology.
Key facts
US$4.7bn company

100+ countries

16,000 associates in more than 90 offices worldwide

40+ years providing insights and guidance
Gartner is a company that prides itself on enabling fast and smart decisions, as well as stronger performance on an organisation's 'mission-critical' priorities. Based in Stamford, Connecticut, Gartner conducts research on technology and shares research through private consulting.
The company conducts plenty of research and surveys into the advancement of technology. This includes its projection that IT will total US$4.6tn in 2023, an increase of 5.5% from 2022. Gartner's IT spending forecast methodology relies on rigorous analysis of sales by over a thousand vendors across IT products and services.
Key facts
US$6bn revenue

Started operations in 1973 to redefine management

64% of companies worked with in Global 500

65 offices in 40 countries
Bain & Company is a global consultancy that works alongside its clients with a shared ambition to achieve extraordinary results and redefine industries. It works with its clients in the technology sector to predominantly streamline R&D processes, improve cybersecurity, and reduce costs.
The company prides itself on sharing a deep understanding of the full potential of cloud computing and the Internet of Things, having completed more than 2,400 technology consulting projects in the past 5 years. In particular, its Technology Report 2022 details how more companies are investing more into technology and automation services.
Key facts
Revenue US$12.5bn

Founded in 1926 in New York

38,000 employees

Ranked #29: America's Largest Private Companies (Forbes list, 2022)
Accelerating sustainable and inclusive growth, MicKinsey & Company are a consulting company that work within the technology sector to deliver end-to-end tech-enabled transformations. Its focus lies in IT infrastructure, architecture, data, operations, and overall technology strategy.
The company consistently shares online insights as to how growth can be achieved in the technology sector. In particular, it explored how founders, executives, and investors can scale growth by surveying 100 investors and more than 3000 tech companies in 2022, outlining trends that are accelerating the digitisation of the industry.
Key facts
US$19.4bn total revenue

#194 2022 Fortune 500 ranking

300,000+ employees

Established in 1994 in India
Cognizant helps companies modernise their technology, reimagine processes, and transform experiences so they continue to succeed in a fast-changing tech world. From the company's extensive research, its key findings help businesses realise the value of technology.
Additionally, Cognizant has surveyed that the move to digital technology is accelerating beyond advanced analytics and tapping further into capabilities such as AI/ML, 5G, and emerging technologies. The company also frequently shares resources concerning technology and the necessary tools to support new experiences. This includes tips to prepare for the evolution of the metaverse.
Key facts
€22bn (US$23.7bn) revenue

360,000 people

50+ countries

Founded in 1967
Capgemini is a global leader in partnering with companies to transform and manage their business using the power of technology. It helps its clients embrace key technologies like cloud, data and artificial intelligence, as well as improving their cybersecurity and environmental impact.
In particular, its service Perform AI enables its clients to take advantage of the transformative power of data and artificial intelligence, thereby adapting to the changing digital landscape.
Key facts
US$45.4bn revenue

US$10bn invested in audit quality, innovation, technology, and people

US$300m spent on training across stakeholders and clients

81m lives positively impacted
Enabled by data and technology, EY teams in more than 150 countries provide trust through assurance and help clients grow, transform and operate. The company provides insights and services and how it can help organisations improve performance and drive further innovation.
EY's capabilities, including up-to-date knowledge in quantum computing, allows companies to achieve their ambitions whilst minimising risk. The company has recently joined the IBM Quantum Network so that the companies can explore solutions that could help resolve complex business challenges.
Key facts
US$50.3bn revenue

Provided services to 84% of Global Fortune 500 companies

Offices in 152 countries with 328,000 people

Committing to Net Zero by 2030
PwC are consultants for emerging technologies, as part of the reimagining of digital transformation. Its technology services involve providing specialist advice, leadership, and insight.
Some of the technologies that the company works with include augmented and virtual reality, AI and robotics, Internet of Things, and 3D printing. In 2022, the company was recognised as a leader for these services and providing use case-based industry cloud solutions in the IDC MarketScape for Worldwide Industry Cloud Professional Services 2022.
Key facts
US$59.3bn revenue

US$284m total societal investments

1.4m hours of volunteer and pro bono time

32% gross emissions reduction
Deloitte's key focus is on helping a wide variety of technology companies worldwide with the demands of adapting their businesses to succeed in a climate of digital transformation. The company works collaboratively and dynamically by bringing together teams with diverse perspectives, skills, and expertise.
Concerning technology, Deloitte recognises that the rapid advancement of technology is demanding, but provides plenty of opportunities for companies. It provides consistent tech evolution resources on its website, including insight into the future of the tech sector in the UK.
Key facts
US$60.5bn revenue

Operations in more than 70 countries

288,300 employees

Founded in 1911 in New York
IBM, or the International Business Machines Corporation, is an American multinational technology corporation headquartered in New York and present in over 175 countries worldwide. As one of the world's oldest and largest technology companies, IBM was responsible for several technological innovations, including the ATM, the floppy disk, the hard disk drive, and the UPC barcode.
The company prides itself on its latest generation of IBM servers, storage and software to help modernise organisations' cloud technology, security and AI automation. Recently, the company has announced a partnership with SAP to provide SAP's customers with a better user experience, faster decision-making and greater insights to help transform business processes. This offered new AI-driven insights and automation to help accelerate innovation and create a more efficient user experience.
Key facts
US$61.6bn revenue

738,000 employees

Operations in 200 cities in 49 countries

9,000 clients
Accenture is a leading global professional services company specialising in information technology services and consulting. It helps businesses and governments build a 'digital core' and consequently optimise their digital operations.
The company's Technology Strategy and Advisory practice helps organisations harness technology and innovation to shape their technology visions. This is achieved through executing journeys in digital transformation, and reinventing businesses to create real value from their technology investments.
Accenture prides itself on a global team of tech strategists, enterprise architects and transformation experts to help with cloud strategy, future technology, digital transformation, and automation, to name a few.
The company also shares plenty of insights concerning technological advancements, including a research report into how companies need to ensure a safe metaverse. The report identified privacy, safety, and security as the most important elements influencing organisations and their willingness to engage in the metaverse.