Top 10 largest tech companies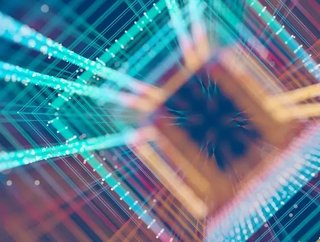 We count down the top 10 largest tech companies by market capitalisation, with data from Statista dating from 30 April 2020...
10: Intel
The company is actively pursuing growth opportunities, as evidenced by its largest ever acquisition of chipmaker Altera in 2015. Intel's next challenge is to drive organic growth in new markets. Its supply chain group has proven to be a worthy partner for growth in the past. Over the course of 2014, the team enabled an entirely new ecosystem of China-based technology providers to support the ramp up of new tablet products. The result exceeded the CEO's aggressive 40 million unit shipment goal by 15 percent.
09: Taiwan Semiconductor...
Taiwan Semiconductor is the world's largest dedicated semiconductor foundry. It says that it pioneered the "pure play" business model for semiconductor foundries, choosing not to design, manufacture or market semiconductors under its own name so that it never competes directly with its customers.
08: Samsung Electronics...
Samsung is an example of the South Korean phenomenon of the chaebol, or a family run conglomerate. Active across a broad swath of electronics products from fridges to phones, Samsung also possesses heavy industry and theme park divisions. Its market capitalisation was $278.7bn.
07: Tencent
Tencent Holdings is a holding company based in Shenzhen, China.
Its subsidiaries are providers to media, entertainment, smartphones and payment systems.
The company is divided into three main segments including: Value Added Services (VAS), which includes online and mobile games and apps; Online Advertising Agency, which places display and performance based advertisements; and Others, which includes its pay-related and cloud services.
A popular application in China is Tencent's WeChat, which is particularly successful since potential rival Facebook Messenger is unavailable in the country.
With a market value standing at $277.1bn, the company currently employs 39,260 people and made a profit last year of $6.2bn.
Its most recent revenue was $28.63bn.
06: Alibaba
Alibaba Group Holding Limited is a holding company with subsidiaries involved in online and mobile commerce, offering products and services enabling merchants, brands and businesses to market, sell and operate across China as well as internationally.
The company was incorporated in 1999, has $26.5bn revenue at present and employs around 50,100 people.
It is involved in ecommerce, cloud computing, mobile media and entertainment and other initiatives.
Alibaba's current market value stands at $264.9bn and it possesses $70.7bn in assets. Last year's sales came to $21.5bn with a profit of $5.7bn.
Recently, Alibaba entered a partnership with the Mexican government to boost the country's trade ties with China following restrictions in trade between Mexico and the US.
05: Facebook
Brand value: $52.6 billion
There are four technology companies in the top five most powerful brands globally, with Facebook at number five. Despite relatively small revenues in comparison to other companies on this list ($17 billion), the brand of Facebook and power it yields with advertisers and consumers is enormous. Its brand value has gone up by a massive 44 percent in the space of a year.
04: Alphabet
R&D spend: $13.9bn
Trailing behind Bezos and Amazon is Alphabet. Google's parent company spent nearly $14bn on R&D in 2016, up from $12.3bn in 2015 - but the gap between the top two has only widened in the past twelve months.
03: Amazon
Amazon, despite dropping down from number one last year, continues to be a leader when it comes to innovation in its products and supply chain. It has sold several million Echo voice-controlled home speakers that allow users to search the internet for information, play music, complete online tasks and control other home devices. It is not hard to see where this could become a popular means of reordering common everyday products. Amazon's Prime Now same-day delivery service has expanded to more than two dozen U.S. cities and London, and includes delivery from local restaurants and stores in addition to company-owned warehouses..
02: Apple
Brand value: $154.1 billion
The only surprise here may be the margin at which Forbes places Apple ahead of the rest. Almost twice the brand value of second-placed Google, the iPhone, iPad and MacBook maker appears unrivalled when it comes to branding. Its decision to the remove the headphone jack from its newest smartphone, the iPhone 7, has been a controversial yet probably canny one given it will push many consumers into buying its own wireless earphones.
01: Microsoft
Brand value: $75.2 billion
The first of what many would consider to be the big three, Microsoft's brand value shot up nine percent according to Forbes, despite fairly widespread criticisms of its newest Windows platforms. However, new ventures in virtual reality with the likes of HoloLens add some healthy diversity to the company's portfolio. The device is currently on sale in the USA and Canada for $3,000.