Top 10 technology events to watch out for in the next year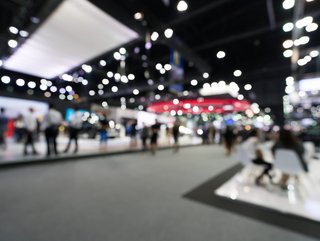 We look at 10 of the top tech events over the next year
From cyber security to artificial intelligence, Technology Magazine looks forward to 10 exciting upcoming events in 2023 that celebrate global innovation
Mark your calendars - Tech LIVE 2023 is back in June for a one-day virtual event. This exclusive conference - brought to you by BizClik - will highlight the innovative and disruptive changes in the technology industry.
The virtual event will be live-streamed globally on June 8th, with a number of keynote presentations spread across two live streams, featuring lively panel discussions from leading experts and influencers in the technology industry.
Attendees can expect to gain a deep dive into the future of technology, AI, and cyber and explore the most critical topics in the global technology industry, from the AI revolution, quantum computing, cybersecurity and IoT to VR, the virtual workplace, blockchain, and technology's place in sustainability.
Don't miss the opportunity to network and interact with like-minded professionals - the virtual venue for the conference will be hosted on Brella, the world's leading virtual event platform, built to foster engagement and interaction between participants.
Register now for your free ticket(s) to Tech LIVE Virtual and get ready to immerse yourself in the world of technology, AI, and cyber.
While you're syncing your diaries for the remainder of 2023, Technology Magazine has taken a look at 10 of the top upcoming events to watch out for in the next year.
10: Running Remote - Lisbon, 25-26th April 2023
Being just one of few technology conferences dedicated to the process of optimising remote working, Running Remote is a successful two-day live event. It has organised 176 sessions and 308 speakers to be expected, which will include representatives from Citrix, Slack and Microsoft and many more. With innovation and an evolving work climate at its heart, some key themes considered during the event will be topics like company culture and workforce management, in addition to all aspects of remote working.
9: London Tech Week - London, 12-16th June 2023
Typically seeing 20,000+ participants and 300+ speakers, London Tech Week brings together founders, leaders, investors and entrepreneurs. The June event includes plenty of rapid conversations and panel discussions on a wide range of topics, including content for start-ups. The event encourages those to participate with an interest in today's accelerated business transformation, plans for sustained growth and working with industry leaders to make impactful progress. It is a place for everyone in the global tech sector to connect and unlock new opportunities as a collective.
8: IFA Berlin - Berlin, 1-5th September 2023
So-described as 'the world's largest consumer electronics and home appliances trade show,' IFA Berlin is Europe's biggest tech showcase and has been running for 99 years. Having the ability to evolve to suit current consumers, this event prides itself on being instrumental in the transformation of technology and bringing together industry pioneers and the latest products. With nearly a century's worth of knowledge and more than 180,000 visitors, this is a five day event that helps its visitors envision the future.
7: RSA Conference - California, 24-27th April 2023

RSA Conference in California this month will bring plenty of big keynote speakers including Lisa Ackerman of GSK and Heather Adkins of Google. The event is designed around building each other's diverse knowledge in cybersecurity. Those involved hope to create the next breakthrough by using the event to exchange ideas, as well as past successes and failures. Taking place in San Francisco, there are plenty of interactive sessions and hands-on training sessions to participate in, as well as a wealth of networking opportunities.
6: Viva Technology - Paris, 14-17th June 2023
Taking place in Paris, Viva Technology is an annual technology conference dedicated to innovation and startup businesses. Last year, the event held 91,000 in-person attendees and had a global reach of over 400 million people via social media. The ethos of this event aspires to ignite positive changes both in business and wider society. Visitors can expect to hear from a diverse range of speakers this year, including the President and CEO of Paypal, Dan Schulman, and CEO of Fairphone, Eva Gouwens.
Key facts
91,000 attendees

146+ countries

2500 exhibitors
5: MWC - Shanghai, 28-30th June 2023 and Las Vegas, 26-28th September 2023
MWC Shanghai will include global mobile operators, device manufacturers, technology providers, vendors and content owners. Topics explored concern 5G, 6G and how immersive technologies shape future industry. So-described on their website as the 'Keynote Hall of Fame,' speakers have included Yang Yuanqing, CEO of Lenovo, Rima Qureshi of Verizon (event partners), and Ken Hu of Huawei.

Following this, the event will be held in Las Vegas, Nevada in September, showcasing the latest trends in connectivity and mobile innovation. MWC also provides plenty of networking opportunities, using collective knowledge from attendees to accelerate technology and drive human progress.

The most recent MWC event was held in Barcelona in March 2023 and was a great success.

4: Web Summit - Rio de Janeiro, May 1-4th 2023

For the first time, this Web Summit will take place outside of Europe in Brazil whilst continuing to bring together more than 15,000 people to redefine the tech industry. Whilst all of the keynote speakers have yet to be announced, this event typically has more than seven-hundred start-up businesses in attendance.
Key facts
15,000+ attendees

500+ investors

750+ startups
3: CES - Las Vegas, 9-12th January 2024
Taking place early next year, CES is one of the most influential tech events in the world, where big brands meet new partners and share their innovation. The event itself showcases companies that manufacture, develop and supply consumer technology and plenty of other content. There is also a conference programme where the world's business leaders discuss relevant issues to the industry.

Key facts: 118k total attendance in 2023, 56% of attendees were senior level, 151 countries

Find out more about the 2023 CES event.​​​​​​​

2: Tech Ex Global - London, 30th November-1st December 2023
Being held towards the end of the year near Kensington Olympia, Tech Ex Global brings together key industries from across the globe. It considers top-level content and leadership discussions, which include solution-based case studies, twenty-one conference tracks, live demos and networking opportunities. Consisting of 6 co-located events, including AI & Big Data Expo, Tech Ex Global events are renowned for exploring the latest innovations within AI and Big Data, Cyber Security, IoT ecosystems, Edge Computing and Digital transformations. Ultimately, this event has a large impact on many large industries such as transport, supply chain, energy and healthcare.

November 2023 attendees can expect to learn even more about an intelligent future through AI. It is a leading event for Enterprise AI, Machine Learning and Ethical AI to name a few.
Key facts
5000+ attendees

6 Co-Located Events

180+ speakers

125+ exhibitors
1: GITEX Global - Dubai, 16-20th October 2023

Following a record-breaking 2022, GITEX Global will return to Dubai and gather the world's most advanced companies and best minds and connect through elevation and innovation. The largest tech show event in the world, this year's event will consider AI supremacy within the industry. With 170,000 qualified trade professionals and tech executives participating, it is a huge event that sees plenty of companies like Nokia, Hisense and Avientek. Attendees can expect to encounter more than 5000 leaders from both tech powerhouses and startup businesses, as well as experiencing plenty of learning opportunities with technical workshops and around 500 hard-hitting talks.
Key facts
5000+ exhibitors

1400+ speakers

1000+ startups

176 countries

100,000+ business connections

170,000 qualified trade professionals and tech executives