Business software provider Visma adopts Luminance AI tool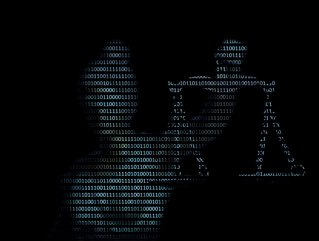 Oslo based Visma, one of Europe's largest business software providers, chooses Luminance AI legal process automation tool for its M&A due diligence reviews
One of Europe's largest business software providers, with 14,000 employees, 1,135,000 private and public sector customers across the Nordics, Benelux, Central and Eastern Europe and Latin America, Visma, has adopted Luminance's AI-powered legal process automation tool as part of its M&A due diligence reviews, as the Oslo-headquartered company looks to continue its rapid growth trajectory that has seen a net revenue of €1.74 billion in 2020.
Norway's Visma made a record 42 acquisitions in 2021. This increased M&A activity means the company's in-house legal department must review large volumes of data when assessing acquisition opportunities and analysing areas of risk and opportunity.
Hjalmar Florijn, Head of Legal at Visma Benelux, commented that the rapid insight from Luminance will also help them to keep more M&A work in-house and reduce reliance on external counsel: "As Visma continues to experience rapid growth, it is critical that we can instantly understand the contractual landscape of an acquisition target. With Luminance, our in-house legal teams will be able to uncover critical findings earlier in the review process, giving us confidence that we have been appraised of all possible risks and allowing us to plan our business strategy accordingly," said Florijn.
Eleanor Weaver, CEO of Luminance, said in response: "I am delighted that Visma has chosen to adopt Luminance. As the only language agnostic AI tool on the market, Luminance can provide value to legal teams all around the globe, making it a truly indispensable tool for multinational organisations dealing with multilingual datasets and needing rapid answers to their most complex business questions."

Speed of execution and thorough analysis crucial during due diligence
Visma have chosen to adopt Luminance's next-generation AI to both 'enhance and expedite' their legal M&A due diligence. Luminance is trusted by over 400 organisations in 60 countries, including one quarter of the Global Top 100 law firms, all of the Big Four professional services firms as well as corporate customers such as Tesco and Ferrero.

Of particular interest to Visma is Luminance's document comparison tool. Luminance uses AI to read and form an understanding of contracts, labelling a range of key information, clauses and concepts relevant to any due diligence exercise. The secret sauce is how Luminance's AI highlights what is missing in contracts, such as clauses that Luminance would expect to be present within that contract type but aren't, or missing pages within agreements.

The benefit to Visma is that they can rapidly identify and assess potential risk, providing them with all the information necessary on day one to make informed decisions about potential acquisition targets and distribute their resource effectively.
Considered as the only language- and jurisdiction-agnostic tool on the market, Luminance can work in any language, allowing Visma, which maintains offices across Europe and Latin America and frequently operates in multi-lingual, cross-border matters when conducting M&A transactions, to seamlessly review and analyse documents in Dutch, English, Finnish, Norwegian and Swedish.