European deeptech drone firm Tekever given lift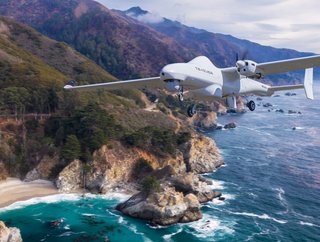 Revolutionary drone-based Intelligence-as-a-Service firm set for global expansion with 20 million euro cash boost from Ventura Capital
Tekever, the leading drone-based maritime surveillance provider in Europe, has announced that it has raised 20 million Euros to accelerate its global expansion. The round was led by Ventura Capital, a global growth fund specialising in pre-IPO technology leaders, and joined by financial investors including Iberis Capital.
Tekever's unmanned drones are able to fly continuously for 20 hours, providing customers with the intelligence needed to avoid major threats to life, the environment and the economy in maritime context (e.g. Piracy, Drugs and Human).
Their customers already include the European Maritime Safety Agency (EMSA) and the United Kingdom's Home Office.
95% of humans live in less than 5% of the Earth's surface
According to CEO Ricardo Mendes, To thrive as a species, humans need to be able to safely discover, know and protect the entire planet, harnessing and using its resources in a responsible way.
"Our purpose is to offer our customers a service that is simple, effective and hides away the tremendous technical and operational complexity involved in what we're doing. We've developed the entire technology stack and built a scalable industrial capability to create an end-to-end service that just redefines what's possible in Maritime Surveillance. We're leading in Europe, and we're on our way to become the global leaders." adds Mendes.


AI-centric platform attracts investors
Takeover's drones are built around an AI-centric platform that combines Edge AI, satellite communications and cloud computing to provide customers with real time information and advanced analytics over simple to use and globally accessible web and mobile interfaces.
Speaking on the funding, Mo El Husseiny, Managing Partner at Ventura Capital, said: "Tekever is a very unconventional UAS company and a market leader with outclass technology, thousands of hours of operational experience, a seasoned leadership team and a phenomenal and profitable business vision in a fast-growing market".
He added:"These attributes have made Tekever a flagship investment for Ventura, aligned to our portfolio of disruptors in technology".
The Portugal-headquartered company with an additional UK base was founded in 2001. The business expects CAGR of 60% over next 3 years.