ICYMI: Reading brain signals and US$1.45tn SME tech spend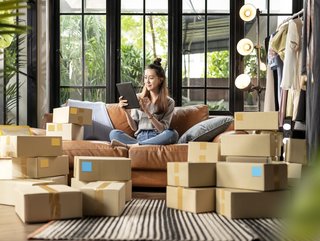 A week is a long time in tech, so here are some of Technology Magazine's most popular articles, which have been starting conversations around the world
Brain interface could give paralysed patients a second act
Brooklyn-based medical technology company Synchron has published the results of a clinical study that saw paralysed patients transmit neural signals via an implantable brain-computer interface (BCI). The medical journal JAMA Neurology published peer-reviewed, long-term safety results from a clinical study in four patients with severe paralysis implanted with Synchron's first-generation Stentrode, a neuroprosthesis device.
Read the full story here.
Small businesses to spend US$1.45tn on technology this year
Small and medium-sized businesses will increase technology spending this year 2023 and remain upbeat despite the economic challenges, new research claims. Specialist technology consulting and research firm Analysys Mason predicts that 145 million SMBs worldwide are expected to spend US$1.45 trillion on IT in 2023 (40 per cent from the Americas, 30 per cent from Europe, the Middle East and Africa and 30 per cent from Asia–Pacific), driven by the post-pandemic trend towards digital transformation.
Read the full story here.
Trailblazer: Adam Markowitz, CEO of security platform Drata
Drata CEO and Co-founder Adam Markowitz discusses his time working as an engineer on the Space Shuttle programme, and the importance of trust.
Read the full story here.
Study finds one in four SMEs hit by ransomware last year
One in four British small and medium enterprises (SMES) (26%) have been targeted by ransomware within the past year, with almost half (47%) of those falling victim having paid the ransom to regain access to their files or systems. The research, conducted by Avast, which last year merged in a US$8.6bn deal with NortonLifeLock to form the new brand Gen, also found that SMBs targeted by ransomware suffered significant ill effects from cyberattacks, with 41% reporting that they have lost data while 34% lost access to devices.
Read the full story here.
Drone fleets help keep Israel's server farms safe and secure
MedOne, Israel's largest data centre hub, has implemented Indoor Robotics' autonomous drone fleet system at its biggest server farm to improve security and safety. Indoor Robotics's Tando offering is a fully autonomous indoor drone fleet that independently performs safety and security inspection missions inside buildings. MedOne plans to assimilate the technology into the rest of its facilities across the country.
Read the full story here.
Remote working: Trust essential for a new, flexible normal
The way the world works has changed. As organisations globally continue to grapple with the effects of a tech talent shortage, employees are increasingly holding the cards, longing for greater levels of autonomy and flexibility. According to a Gartner report, around 80% of organisations worldwide made it mandatory for workers to work from their homes during the pandemic. Meanwhile, in a survey conducted by PwC, 78% of digital decision-makers have agreed to let remote working continue, even well after the pandemic is over.
Read the full story here.