Robotics company Boston Dynamics acquired by Hyundai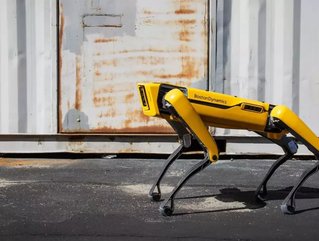 Robotics company Boston Dynamics is to be acquired by South Korean automotive manufacturer Hyundai...
Robotics company Boston Dynamics is to be acquired by South Korean automotive manufacturer Hyundai.
The company came to public prominence thanks to barebones, straight-from-the-lab videos of robots such as the humanoid Atlas platform, many of which became .
Back in September of 2019, the company its Spot robotic dog, with abilities including rough-terrain navigation, obstacle avoidance, remote control and autonomous movement, which could be added to with specialised sensors for different industries.
Having been founded in 1992 as a spin-off from the Massachusetts Institute of Technology, it was acquired in 2013 by Google X, then Google's research and development division. In 2017, it was transferred to Japanese serial startup investor SoftBank, which has been its steward ever since.
In , Euisun Chung, Chairman of Hyundai Motor Group, said: "We are delighted to have Boston Dynamics, a world leader in mobile robots, join the Hyundai team. This transaction will unite capabilities of Hyundai Motor Group and Boston Dynamics to spearhead innovation in future mobility. The synergies created by our union offer exciting new pathways for our companies to realize our goal - providing free and safe movement and higher plane of life experiences for humanity. We will also contribute to the society by enhancing its safety, security, public health amid global trends of aging society and digital transformation."
The deal from Hyundai is worth $1.1bn, with the company giving its rationale for the purchase as being the complementary technologies of the two, with Boston Dynamics' robotics advances being of use in Hyundai's autonomous vehicle, UAM and smart factory divisions. SoftBank will retain a 20% stake in Boston Dynamics.
"Boston Dynamics' commercial business has grown rapidly as we've brought to market the first robot that can automate repetitive and dangerous tasks in workplaces designed for human-level mobility. We and Hyundai share a view of the transformational power of mobility and look forward to working together to accelerate our plans to enable the world with cutting edge automation, and to continue to solve the world's hardest robotics challenges for our customers," said Robert Playter, CEO of Boston Dynamics.
(Image: Boston Dynamics)