Startup Spotlight: Starship Technologies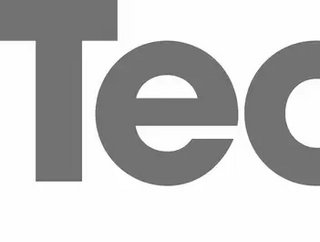 The first recorded pizza delivery took place in 1989, when the first queen of a unified Italy, Queen Margherita (yes, like the pizza) and her husband vi...
The first recorded pizza delivery took place in 1989, when the first queen of a unified Italy, Queen Margherita (yes, like the pizza) and her husband visited the city of Naples. One night, the queen, tired of incessant nights out eating "fancy" food inspired by French cuisine, requested she be brought something enjoyed by the local common folk. Renowned local pizza chef Raffaele Esposito was summoned by royal decree, reportedly rushing three pizzas to the royal chambers: the world's first pizza delivery. Or so the legend goes. 
In 2019, food and consumer goods delivery is part of the fabric of daily life. The industry has evolved alongside the pace of innovation, becoming increasingly digitalised over the last decade. Market disruptors like Uber Eats, Deliveroo and Postmates have democratised the delivery process and reshaped the way we consume food. In 2013, food on demand website Grubhub put its money behind the Green Summit Group, a New York startup that produced food for various 'delivery only' brands. Today, across the US, a thriving market of 'ghost kitchens' - restaurants you can't eat at or visit in person that are only accessible through services like DoorDash - has sprung up. On the other side of the Pacific, the business model is gaining popularity in China, as the country's delivery market reached $70bn in 2018. 
It makes sense that companies would rush to capitalise on the digital transformation of last mile courier services. The US' food delivery market still reigns supreme on the global stage, with the country's  Couriers & Local Delivery Services industry being valued at $106.9bn in 2019. 
Intensely lucrative and historically prone to disruption from new technological developments, the last mile food and consumer goods industry may be on the cusp of the biggest paradigm shift since the invention of the moped. 
Few things are as evocative of the pages of science fiction than images of a city swarming with robots, buzzing through the skies and along our streets, cleaning our houses, educating our children and delivering our food. The last part of that future is on the verge of coming true. 
"Ready to serve you anytime, anywhere." 
Meet Starship Technologies: the San Francisco startup that has already used its fleet of robots to complete more than 100,000 commercial deliveries. Founded by Ahti Heinla and Janus Friis (two of the co-founders of Skype), Starship Technologies passed another milestone this week, as it raised another $40mn in venture capital funding, which coincided with plans to expand its delivery service to 100 university campuses in the next 24 months. Delivery robots have arrived at the University of Pittsburgh. Purdue University, Indiana is launching on September 9 with more following shortly.
SEE ALSO: 
The startup has now raised a total of $85mn, and will reportedly use the new funding injection to support the expansion across university campuses. 
"This new investment will see Starship expand onto more campuses as we head towards a goal of offering our services to over one million students," said Lex Bayer, (former AirBnB executive and) CEO of Starship Technologies. "An entire generation of university students are growing up in a world where they expect to receive a delivery from a robot after a few taps on their smartphone. The reception to our service both on campuses and in neighborhoods has been phenomenal. Our customers appreciate how we make their lives easier and give them back the gift of time." 
Starship Technologies' fleet of vehicles can carry items in a four mile radius. The company envisions the robots delivering parcels, groceries and food directly from stores and restaurants. 
The fact that Starship's fleet of "cute" delivery rovers moves mostly on the sidewalk, avoiding crossing roads unless absolutely necessary, presents a unique set of challenges compared to those faced by companies making self driving cars for the road. "Cars move along the lanes and don't change direction too often whereas humans frequently stop abruptly, meander, can be accompanied by a dog on a leash, and don't signal their intentions with turn signal lights," writes Tanel Pärnamaa, a deep learning engineer at Starship.
The solution lies in the startup's machine learning powered neural networks. "To understand the surrounding environment in real time, a central component to the robot is an object detection module — a program that inputs images and returns a list of object boxes," continues Pärnamaa. 
Starship isn't alone in the race to bring autonomous delivery drivers to every street in the world. Major tech giants like Amazon are pushing out their own fleets of delivery droids, alongside startups and industry disruptors like Postmates and Refraction. Currently, however, Starship's little six-wheeled, self-driving lunch boxes are set to surge ahead of the pack.