Exec Q&A: Diane Murray, EMEA Strategy Lead, Progress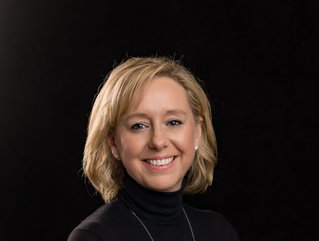 We speak to Diane Murray about the forward thinking digital enabler, Progress, and how their suite of products are changing the CX game for clients
With a mission to be the trusted provider of the best products to develop, deploy and manage high-impact applications, Progress helps businesses drive faster cycles of innovation, fuel momentum and accelerate their path to success.
There are hundreds of thousands of enterprises, including 1,700 software companies and 3.5 million developers, dependent on Progress to achieve their goals.
Diane Murray heads up the Digital Experience team for EMEA. This includes a composable suite of products, Sitefinity DX, Web Content Management, Sitefinity Insight, Personalisation, NativeChat, Decision Automation and Integration. Her role is to be the strategic lead to build and execute a partner-first ecosystem for the EMEA region.
She sat down with us to explain more about the Progress approach.
What is your point of difference as a business?

When organisations are considering improving their customer or user digital experience, there's a lot to consider. Shifting gear from having a traditional website to a slick and effective digital experience means using data, software and human expertise. Progress DX products prioritise ease of use, as well as - unlike other platforms - organisations don't need to transition everything at once. This can take place piecemeal or in its entirety with everything integrated to their own best of breed backend systems.
Another reason we stand out from our competitors is how we look after customers and partners. If a customer purchases Sitefinity Cloud, we have a standard process to make sure the customer has a great onboarding experience. We work with them to advise on their architecture prior to moving into the cloud and then take them through an enablement process, building a strong relationship right from the start. Once they are in the cloud, Progress provides the full service for them, so they don't have to worry about anything technical and they can focus on what really matters.
We continually work with our customers, to make sure they are getting the full benefit of the product, which includes advising them on ways they can improve their customer journeys through personalisation and analytics. Our objective is to truly partner with them to support their business objectives.
What technology are you most looking forward to using more of?
I think the cloud for digital experience is a game changer, it will speed up the process for marketers through multichannel, multi-site and multilingual features. Up until now, IT played a big part in adding content to a website and now this can all be done by marketers across multiple sites or brands; it just gives back control to the people who are using it and they don't have to worry.
What has been your career highlight prior to your current role?
There have been several, but the first time I made a club trip as a salesperson will always be one of them and going up on stage to receive my reward. More recently giving the responsibility to head up an impressive team in Digital Experience, which is exciting technology that is relevant to all businesses.
What has been your highlight in your current role?
Coaching people is so rewarding, I really enjoy spending time with individual team members, encouraging and seeing them grow to become successful. It sounds like a cliché, but it really is one of the most exciting parts of the role!
What is your leadership style?
I believe in working as a team. Whilst I enjoy leading, it is so important for people to believe in your plan and work together to achieve the same goals. Generally, putting together the plan with the team is what we try and do, making sure everyone is aligned and has regular reviews. I also believe it's important to have fun, so for me regular gatherings and host socials are important too.
What exciting plans do you have coming up as an organisation?
For Progress' Digital Experience group, our go to market is now "Partner first'. All of our leads and projects will be going through partners, we continue to look for great partners to work with to support our growth. Working to build strong relationships with partners is one of the most rewarding and exciting elements of my role.