Chip maker Arm prepare to go public as Nvidia deal ends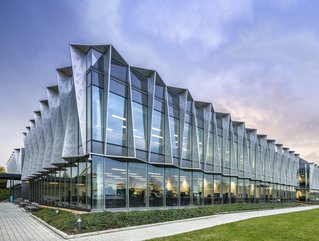 After US$40bn Nvidia deal collapses, Cambridge-based Arm and owners SoftBank Group are urged by UK politicians to float on the London Stock Exchange
Following the termination of a US$40bn deal between Arm's owners SoftBank Group (SBG) and semiconductor giant Nvidia, SBG has today announced that, in coordination with Arm, it will start preparations for a public offering within the fiscal year ending March 31, 2023.
In accordance with the terms of the agreement, SBG will retain the US$1.25bn prepaid by Nvidia, which will be recorded as profit in the fourth quarter, and Nvidia still retains its 20-year license with Arm.
UK politicians have also urged Arm's owners SBG to float the business on the London Stock Exchange, as opposed to the New York Stock Exchange. If SBG were to follow this advice, Arm would become one of the largest companies in the FTSE 100.
Arm's technology is widely considered to be at the heart of a computing and data revolution, with their architecture regarded as one of the keystones of the world's largest compute ecosystem. This keynote talk from ex-CEO Simon Segars outlines the sheer scale of Arm's influence with global partners.



Deal collapses amid national security concerns
Back in November 2021, the UK Government ordered a full investigation into the deal on national security grounds, which added to doubts over the sale.
Arm is considered by many senior officials in the UK to be of significant strategic importance to national interest, with calls to 'stay British'. Arm employs about 3,000 people in Cambridge.
Going public was only ever considered a Plan B by SBG and Arm, but the termination of their agreement with Nvidia now makes the move likely.
Nvidia to remain close allies
While they may have bowed to pressure from regulators and the on-going security concerns, Nvidia's Jensen Huang, Founder and Chief Executive Officer, said: "Arm has a bright future, and we'll continue to support them as a proud licensee for decades to come. Arm is at the centre of the important dynamics in computing. Though we won't be one company, we will partner closely with Arm. The significant investments that Masa has made have positioned Arm to expand the reach of the Arm CPU beyond client computing to supercomputing, cloud, AI and robotics. I expect Arm to be the most important CPU architecture of the next decade."
Japanese multinational SoftBank – chaired by billionaire Masayoshi Son – bought the UK chip designer five years ago. Masayoshi Son, Representative Director, Corporate Officer, Chairman & Chief Executive Officer of SoftBank Group Corp, added: "Arm is becoming a centre of innovation not only in the mobile phone revolution, but also in cloud computing, automotive, the Internet of Things and the metaverse, and has entered its second growth phase. We will take this opportunity and start preparing to take Arm public, and to make even further progress."
Mr. Son also added: "I want to thank Jensen and his talented team at Nvidia for trying to bring together these two great companies and wish them all the success."
Arm appoint new CEO amid uncertainty
Arm has also announced today that it has appointed 35-year semiconductor industry leader Rene Haas as the new Chief Executive Officer and Member of the Board of Directors, effective immediately.
Mr. Haas succeeds Simon Segars, who steps down after 30 years with the company.
SBG's Masayoshi Son said: "Rene is the right leader to accelerate Arm's growth as the company starts making preparations to re-enter the public markets. I would like to thank Simon for his leadership, contributions and dedication to Arm over the past 30 years."