Intel announce Tower Semiconductor acquisition for US$5.4Bn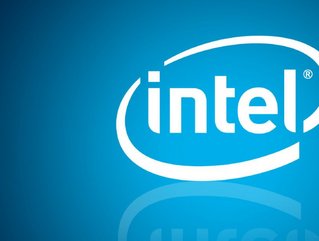 Tower Semiconductor deal advances Intel's IDM 2.0 strategy to meet global industry demands and accelerate its role as major end-to-end foundry business
Intel today acquired Tower Semiconductor in a deal worth US$5.4 bn as it seeks to create a globally diverse end-to-end foundry to help meet growing semiconductor demand.
The global semiconductor supply chain has been hit by COVID-influenced disruption and is seen as absolutely vital to economic growth and society as a whole; powering virtually anything from mobile phones, data centres, cars, planes, power grids, satellites, space shuttles and weapons systems.
Intel established Intel Foundry Services (IFS) in March 2021 in a bid to take advantage of the addressable foundry market, estimated to be worth almost US$100 bn. It is the only company in the US to combine research and development with scale manufacturing of semiconductors.
Dr. Randhir Thakur, President of Intel Foundry Services, said: "Tower and IFS together will provide a broad portfolio of foundry solutions at global scale to enable our customers' ambitions."

President Biden backs Intel as it expands both research and development and manufacturing in the U.S
After recently announced capacity expansions in Arizona and New Mexico for Intel, President Biden praised Intel's newly announced mega-site, a US$20 dollar campus in Columbus Ohio that will create over 7000 jobs.
Keen to address the global shortage in semiconductors, Biden revealed that the United States has slipped to providing just 10% of global supply.
Tower's technology and manufacturing footprint is viewed as highly complementary to Intel's IFS capabilities in leading-edge processes, allowing the combined company to provide broader offerings to customers at scale.
Pat Gelsinger, Intel CEO, said on the new deal: "Tower's specialty technology portfolio, geographic reach, deep customer relationships and services-first operations will help scale Intel's foundry services and advance our goal of becoming a major provider of foundry capacity globally. This deal will enable Intel to offer a compelling breadth of leading-edge nodes and differentiated specialty technologies on mature nodes – unlocking new opportunities for existing and future customers in an era of unprecedented demand for semiconductors."


Tower Semiconductor specialist technologies serve high growth markets
Headquartered in Migdal Haemek, Israel​​​​​​​, Tower Semiconductor provides technology and manufacturing platforms for integrated circuits (ICs) in growing markets such as consumer, industrial, automotive, mobile, infrastructure, medical, and aerospace and defense. Tower has a strong foundry presence in both the US and Asia with growth opportunities in Israel, Italy and Japan.
Known for its specialty technologies; such as radio frequency (RF), power, silicon-germanium (SiGe) and industrial sensors, extensive IP and electronic design automation (EDA) partnerships, Tower can serve high-growth markets such as mobile, automotive and power. It is currently able to produce more than 2 million wafer starts per year, with wafer starts being the common manufacturing measurement for a foundry.
Russell Ellwanger, Tower CEO, responded to Intel CEO Pat Gelsinger by saying: "Together with Intel, we will drive new and meaningful growth opportunities and offer even greater value to our customers through a full suite of technology solutions and nodes and a greatly expanded global manufacturing footprint. We look forward to being an integral part of Intel's foundry offering."