Microsoft-backed start up shaking up IVF market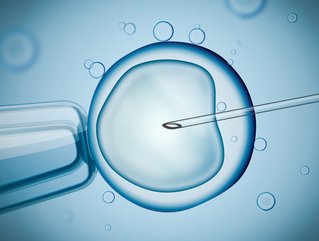 Online platform for digital fertility treatment, NOW-fertility.com, aims to capture piece of $33.9bn market
Part of the Microsoft for Start-ups Program, NOW-fertility are working in collaboration with global technology companies on systems integration and IT developments. Operating as a digital IVF portal and run by a dedicated team of multi-lingual fertility physicians, nurses, counsellors and advisers, the revolutionary platform offers 24/7 personalised and supportive consultancy and care throughout a patient's fertility journey.
According to the Founder, Professor Luciano Nardo, NOW-fertility.com addresses an important gap in the multi-billion dollar fertility treatment. The global IVF market is growing rapidly, with a compound annual growth rate of 6.5%: Every year circa 48 million couples are affected by infertility and there are 2.5 million IVF cycles performed worldwide.
We spoke to Professor Nardo about the platform and how the digital portal provides a great opportunity for Total Experience (TX), as Technology Magazine will be discussing in more detail in February's forthcoming feature: 'Are you ready for the Total Experience?'
Pandemic accelerates virtual consultation growth
According to Nardo, who is board-certified in obstetrics and gynaecology and in reproductive medicine and surgery, with over 20 years' clinical practice and academic focus in assisted conception, female and male infertility, reproductive endocrinology, miscarriage and all aspects of benign gynaecology; the pandemic saw the healthcare sector hit fast-forward on virtual consultations, digital communications, and patient outreach. This acceleration highlights that well-executed Total Experience (TX) will be a fundamental if digital platforms are to reach their full potential in the health sector. And it will be particularly important in the new, digital age of assisted conception.
"Traditionally, individual IVF clinics operate in silos, which presents disadvantages for clinics, clinicians, and their patients," he said.
"For patients, fertility treatment is already emotionally and physically exhausting. Pair that with waiting lists for the best clinics, long journeys for each consultation or investigation as treatment progresses, and little access to advice and support outside of in-person appointments and normal clinic business hours – and you have a recipe for needless stress and anxiety, " he continued.
At the same time, clinic profitability relies on constant lead generation to recruit patients from a relatively small geographic location. They are also limited by the number of patients they can physically accommodate each day.
How TX can play a vital role in helping provide superior care levels
Nardo believes that successful TX for fertility services – and other healthcare services in the future, will be typified by a digital portal run by experienced physicians, nurses and counsellors offering 24/7, personalised and supportive consultancy and care.
The Professor added: "It will match patients with the best-performing 'partner' IVF clinics based on their location and therapeutic needs; investigations, ultrasound scans and blood tests will be performed close to the patient's home by an approved satellite clinic."
This 'always-on' approach "empowers the patient to be in charge of their own treatment cycle, while negating unnecessary time, stress, and costs", he says. "The clinic benefits from acquiring and sharing specialist knowledge, plus improved margins and an expanded geographical reach, and a reduced financial commitment to marketing and advertising".
The service is designed to benefit clinicians too, with data-driven, clinical decision support and a digital platform that fosters greater interaction with both patients, and other healthcare professionals. For partner clinics, this approach will improve margins, expand their geographical reach and reduce the financial commitment they must currently make to marketing and advertising.
Plus, in its bid to make assisted conception treatment more accessible and affordable, the service will partner with regulated and established funding providers to offer patients a range of finance options.
Three core principles
NOW-fertility operates around three core principles:
Technology: A cloud-based, bespoke and highly secure platform, which also integrates Machine Learning to prognosticate the best chances of success, and Artificial Intelligence to drive patient engagement.
Accessibility: A network of licensed Centres of Excellence for the delivery of IVF-based services and outstanding satellite clinics for diagnostic and monitoring investigations.
Time: A reduction in the time commitment of patients during the highly stressful period from when they begin to think about IVF, to starting treatment, from 24-30 hours to eight hours.
NOW-fertility founder Professor Luciano Nardo explains: "In other market sectors, a wide range of small and large companies have leveraged e-commerce to reach new audiences and to create new ways of delivering traditional products and services better tailored to consumer needs. The new business model is to take the service to the consumer and provide a better experience. Healthcare is no exception.
"Digital transformation is touching every aspect of healthcare delivery and provision; the pandemic has only served to accelerate this. The way in which clinics share information and engage with patients has changed, and the scope of services has evolved," continues Professor Nardo, adding: "The industry-wide movement to online and remote services has been transformative and there are a number of new steps all clinics, healthcare professionals and regulators can take to meet the new challenges and opportunities.
"Through virtual platforms, healthcare professionals can improve efficiencies, as well as communicate with their patients, support, and advise them whenever required, and offer a more convenient and faster experience," he said.