Sabio unveils AI-powered customer experience (CX) platform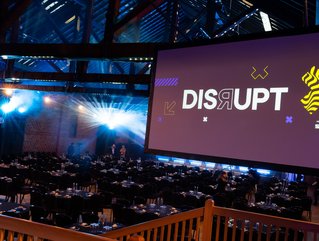 Sabio Group unveils 'Sabio Console' at digital transformation event 'Disrupt UK', enabling exceptional end-to-end digital customer experiences
Sabio Group unveils 'Sabio Console' at digital transformation event 'Disrupt UK', enabling exceptional end-to-end digital customer experiences
Last week, Sabio Group launched their new AI-powered CX platform during a digital transformation event, held at The Brewery in the City of London.
Sabio is one of Europe's fastest growing providers of digital CX transformation solutions, supporting clients in over 50 countries; including Salesforce, Twilio, Avaya, Google Cloud, Genesys and Amazon Connect.
Sabio want to 'unlock the potential of people, technology and experience'.
With a focus on improving the contact centre efficency as the role of today's contact centre advisor changes, Sabio's digital and automation initiatives may are designed to let humans handle only the most urgent, complex and emotional interactions, reducing the workload that places huge pressures on contact centre teams.
To support client's customer journeys and deliver a faster, smarter and more personalised service, Sabio have released an assistive, unified desktop that integrates telephony, digital channels and CRM data insights.
What was the aim of 'Disrupt UK'?
On 4th April, a live audience of over 400 were treated to several guest speakers, including Barry Webb, Senior Manager of Business Technology at BGL Group, a provider of affinity insurance services, who spoke of BGL's AI and voice successes to date, and how that – by opting not to focus on what was working already and hypothesising, testing and learning about what didn't instead - it helped them understand customer intentions and provide self-service through the voice channel.

Mark Richards, CEO of makepositive, Sabio's specialist CRM consultancy, was joined by Ed Wall of Salesforce and Nigel Howell of FirstPort as part of a CRM-focused industry keynote. Anne-Marie Stagg, a leading voice in the European Contact Centre space, then chaired a topical panel on Diversity in Tech, being joined on stage by Sabio's Lynsey McEwan and Vicky Nisbet (Senior AVP, Comms, Media & Technology at Salesforce) and Ashleigh Ainsley (Co-Founder of Colorintech).
Nidal Abou-Ltaif, President of Avaya then spoke about the 'Experience Economy', the factors that define it and how today's customer is the 'Everything Customer'.

There were panel discussions focused on industry megatrends as well as touching on key developments in the industry and guests could learn 'Everything You Need to Know' in sessions dedicated to AI & Automation, CX Analytics, Moving Your Contact Centre to the Cloud and CRM & Agent Desktop.

The closing speaker at Disrupt '22 was Dr Imafidon MBE, a mathematics and technology thought leader and star arithmetician of Channel 4's 'Countdown'. Dr Imafidon's keynote, entitled 'The Future of Work is Good Work', covered the power and potential of machine learning and artificial intelligence.
*Videos of the event are available soon and will be posted in this article.