Ten years of Zoom: from start-up to global leaders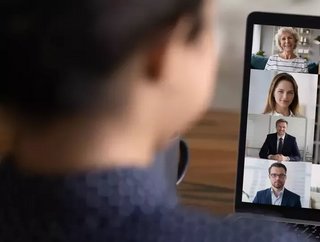 In the ten years since its founding Zoom has become one of the best web-conferencing platforms in the world, we take a look at the company's journey
2011 - Founding
Zoom was born out of Cisco's former Vice President of Engineering, Eric Yuan's desire to urgently improve the company's web-conferencing product, WebEx. 
WebEx had been a costly $3.2 billion acquisition for Cisco back in 2007 and the product was an important part of Cisco's business. Despite its importance, Cisco's web conferencing didn't involve improving existing products and the company was uninterested in improving WebEx, ignoring Yuan's suggestion.
"Before I left Cisco, I spent a lot of time talking with WebEx customers. And every time, when I talked with a WebEx customer, after the meeting was over, I felt very, very embarrassed because I did not see a single happy customer. And I tried to understand, why is that? And I summarized all the problems all those WebEx customers shared with me. You know, finally, I realized all those problems are brand new problems," said Yuan.
Yuan founded Zoom in 2011 and launched the software in 2013. Originally called Saasbee, Inc, Yuan founded the company with a team of 40 engineers. The name was changed to Zoom a year later.
2012-2013 - Growth
In September 2012, Zoom launched a beta version that could host conferences with up to 15 participants. It also signed Stanford University as its first company.
After the company raised a $6 million Series A round, Zoom's service was launched in January 2013. Version 1.0 of the program allowed 25 people in one conference room.
By the end of its first month, Zoom had 400,000 users and by May 2013 it had 1 million users. What set Zoom apart from the competition wasn't just the clarity of the video, it was how well it worked on mobile devices.
Experiencing strong growth in 2013, Zoom had more than 1.2 million participants attend over 400,000 meetings in 2,500 cities across the world by June. By August of the same year, Zoom was hosting more than 5,500 meetings every day.
In a Series B round the company raised $6.5 million in September 2013. Yuan confirmed Zoom would use much of this funding to expand overseas and strengthen its presence in the growing education and health care sectors. At the point of this funding round more than 4,500 companies and 3 million participants were using Zoom.
2014-2016 - Going from strength to strength
Although the company was growing rapidly, Zoom made very few major updates to the product in 2014. One significant one however was the release of Zoom Presence, the company's room-based video-conferencing product.
Throughout the same year many companies seemed to imitate Zoom's features into their own video conferencing platforms. This came at a time where video-conferencing hardware sales were on the decline and businesses were struggling to create original ideas.
August 2014 saw Zoom unveil its Video Webinaring platform. This addition made video webinars highly scalable and allowed hosts to pay only for the audience size they required.
In its Series C round in February 2015 the company raised $30 million. This was a major step up in the company's fundraising efforts. It more than doubled the entire funding the company had raised to date.
Following the Series C funding Zoom made one of its most significant updates to date with the introduction of Breakout Rooms. This feature allowed hosts to create smaller groups within larger meetings. Up to 50 breakout groups could be created from one single meeting.
The introduction of these breakout rooms had major potential in the education market and was being used by some of the largest universities in the States.
Introducing virtual backgrounds in 2016 allowed hosts to give the illusion they were hosting a meeting from another location. Throughout this year the company continued to grow and reported revenue growth of 300%.
Landing exclusive branding with the basketball team Warriors in 2016 helped accelerate sales cycles for the company. The deal meant Warriors players could use Zoom to communicate with fans and in return, the Zoom logo would feature prominently during the team's games.
2017-Present - The positive impact of COVID-19
Zoom kicked off 2017 by raising its single largest funding round to date. On January 17, the company confirmed it had raised $100M as part of its Series D round led by Sequoia Capital.
"Zoom has cracked the code for delivering effortless collaboration by providing the first product built from scratch with video in mind," said Carl Eschenbach, Partner at Sequoia Capital.
Since its founding in 2011, Zoom had grown to become one of the most widely used web-conferencing products in the world. Over 40 million had used the platform and the company had gained more than 2,500 academic customers since 2015. This included 90% of the top universities in the United States.
Zoomtopia, the first-ever conference hosted by Zoom was in September 2017. The event featured a range of sessions and panel discussions on a broad range of topics, such as how companies could build a video-first culture and what the offices and classrooms of the future might look like. 
Most of Zoom's updates in 2018 were focused on improving existing products. However, the company did launch Zoom Phone in the October of 2018. Initially called Zoom Voice, Zoom Phone is a cloud-based phone system that complements the Zoom platform designed to replace private branch exchange (PBX) phone systems. 
By 2019, Zoom was dominating the B2B video communications space.
The coronavirus pandemic in 2020 saw many students and professionals adapt to learn and work from home. This led to more schools and companies turn to Zoom to host lessons, meetings and training sessions.
In April 2020 Yuan announced that Zoom's daily users ballooned to more than 200 million. After gaining 635% in 2020, Zoom became the most well-known video conferencing app used during the COVID-19 pandemic.
At the start of 2021 Zoom raised $2 billion through a common stock offering. Six months later, the company acquired Kites, an AI-based language translation company with an aim to reduce language barriers in video calls. 
Now, the company is valued at around $100 billion