Exec Q&A with Global CEO of Mercator Group, Marc Churchouse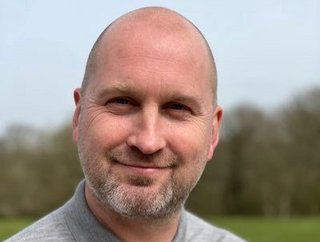 Mercator are an independent team of IT and Aviation specialists dedicated to finding innovative solutions for leading organisations around the world
Mercator IT Solutions saw its highest rise in company growth and total sales in 2021. This set a precedent for 2022, where they are likely to surpass last year's achievements. The COVID-19 pandemic presented unique challenges for companies worldwide, and Mercator was no different. Despite the pandemic's socio-economic challenges, Mercator saw significant growth between 2020-2022.
As the Global CEO of Mercator Group, Marc Churchouse's role is to set the strategic vision and also work with my leadership team to make sure that our strategy is on track. Churchhouse ensure's the company infrastructure grows at a fast enough pace to accommodate our ever growing number of staff, taking on 107 in the first quarter of 2022.
Marc tells us about the family culture and sense of purpose that drives their mission at Mercator.
Can you tell us about your role and responsibilities?
Marc's role is to define the strategies that align with the vision of the company. He works with the senior leadership team and helps keep everything on track. He is mainly the brain behind the business and he works together with the leadership team to make big decisions though he has the final call. He feels fortunate to have a good team to bounce ideas off of. Mercator is growing rapidly and Marc has to make sure that their infrastructure is up to task including office space, technology, and everything that the staff needs to do the job. Keeping the company culture and values are important to maintain even with the rapid growth. The challenge is to maintain the company culture with such a dispersed team where some employees work in different parts of the UK.

What is your point of difference as a business?
Mercator's stand out point is the way that they put their staff and clients front and center of everything that the company does. The focus is on delivery with a people-focused approach. When that is done right, the money takes care of itself. They don't start with the financial implications because they focus on delivery as well as their clients and staff's needs.

What technology are you most looking forward to using more of?
We are looking forward to the world opening in a truly agile way. Technology comes and goes, but if we truly develop our digital services in an agile way then we can be prepared for the ever-changing landscape of technology. We have technology like AI, bots, and drones that are the most exciting to use at the moment. Each sector has these forms of technology on their radar, but at the moment we don't know whether the tech community is still trying to figure out how to harness the power of AI and machine learning.

What has been your career highlight prior to your current role?
When I finished college, I started a video game company and I supplied arcade machines to pubs and clubs. I did well enough to sell the business at 27 years old and that is when I started in technology. I've never worked for anyone when I was younger and I wanted to earn my own money in an entrepreneurial way. That attitude was the birth of my journey of starting my own businesses.

What has been your highlight in your current role?
Starting Mercator is the highlight of his current role. Winning his first large multi-million pound consulting contract was the biggest moment for him because it was a government contract that he held for four years. It was a turning point for his career and for his business. It shifted the focus from IT recruitment to digital delivery consulting which has helped Mercator register strong growth.

What is your leadership style?
My leadership style is to empower staff to make their own decisions and speak up with their own ideas and be proactive in their roles. Even if the decisions are not the best ones, at least we have the ability to pivot from that to where we want to go. It's better than being passive and not making any decisions at all. I cannot scale myself without empowering others, I delegate and empower my leadership team. I am approachable and available for staff to contact to get advice about work or something in their personal life.

What exciting plans do you have coming up as an organisation?
We've just completed the hiring of our senior leadership team including the new CTO and CXO. We are rebranding and also bought a new head office in East Sussex. We also won a new contract with a new partner that we are just starting doing the discovery on so that it can kick off in July.