Unicorn Unqork's no-code approach to enterprise software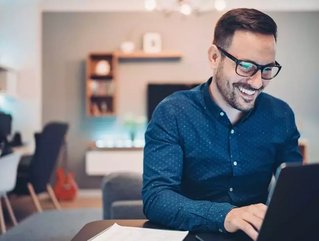 New York-based Unqork offers a no-code platform featuring an entirely visual way to build enterprise software...
New York-based Unqork offers a no-code platform featuring an entirely visual way to build enterprise software.
While a number of have sprung up in recent times with the aim of making software development accessible to those without specialist skills, Unqork differentiates its offering by touting its suitability for full enterprise-ready, mission-critical applications.
The company's visual interface features components that are arranged via drag and drop to build up complex logic, while also featuring a library of alterable library-specific templates.
Since its foundation in 2017, the company has raised across five funding rounds. Its latest has seen the company raise $207mn from lead investor BlackRock, alongside Eldridge, Fin Venture Capital, Hewlett Packard Enterprise, Schonfeld Strategic Advisors, Sunley House Capital Management, CapitalG, Goldman Sachs, Broadridge Financial Solutions, Aquiline Technology Growth and World Innovation Lab
, Gary Hoberman, founder and CEO, said: "At Unqork, we pride ourselves in fearlessly taking on huge challenges with our customers. That's an important characteristic to have when your mission is to completely change the way enterprises create software by offering a better way without code," said Gary Hoberman, founder and CEO, Unqork. "The same scale that cloud computing brought to infrastructure, Unqork is now bringing to all enterprise software in every industry. That places Unqork in a unique position to capture the $500 billion wasted annually on custom enterprise code and this funding will accelerate our efforts."
The company said it would use the funds to invest in its technology, grow its team and expand go-to-market partnerships with a range of consultants.
"Unqork has reimagined the way enterprise software is created," said Michele Trogni, operating partner, Eldridge. "As a no-code platform that is designed to simplify and digitize mission-critical and often highly complex business functions at large organizations, Unqork is uniquely positioned in the market. It makes the buy versus build decision a no-brainer."