Exec Q&A Interview with Michael Hallén, CEO of Vizrt Group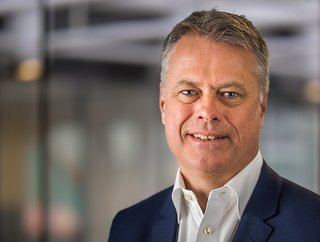 Vizrt is behind many of the immersive studio environments we see on TV. President and CEO, Michael Hallén, spoke to us about their bleeding edge tech
Vizrt is a world leader in providing visual storytelling tools for media content creators in the broadcast, sports, digital and esports industries.
Having recently announced a new version of its Viz Engine live graphics compositor, Viz Engine 5, which features revamped integration with Epic Games' Unreal Engine and adaptive graphics, Vizrt are committed to bringing such capabilities to the broadcast environment by September of this year.
Like many other CEOS, President & CEO Michael Hallén's responsibilities include setting the corporate strategy, managing the relationships with key stakeholders including Vizrt's customers, partners, investors etc., to make sure they are viable as a business, but also to make sure that they continue to grow and expand in their respective markets and beyond.
Hallén uses an analogy of a football coach:
"It's my responsibility to build the team – making sure I have the right people in the right position – then coaching that team to follow the strategy and lead them to win against the competition."
He sat down to tell Technology Magazine more about his professional life...
What is your point of difference as a business?
One of our strongest points of difference as a business is that we sit across a wide spectrum of the software technology market – with our traditional verticals being in media technology and content creation. As such we have various competitors, but each only existing in a small section of what we cover.
Another of our unique selling points is our longevity – and throughout the decades we've had continuous innovation, stability and been a trusted partner for our customers. In some senses we've helped shape the market into what it is today. Our customers don't invest in our products, they invest in us. Our legacy has shown how we have earnt that trust over decades of industry-firsts, invested in talent and innovation, and cared about our customers' success.

What technology are you most looking forward to using more of in your personal life?
For me personally it's any technology that will make travel easier and simpler. My family is in Gothenburg, Sweden, but our business is global. We have offices in Sydney, New York, Texas, Bangkok, China, Dubai, London...to name a few – each as important as the other. One of my responsibilities is my presence in each of these locations, not just for customers and partners, but for our employees – to know me, hear from me, and give them a chance for me to hear from them, face-to-face.
Video conferencing as a technology has been a game-changer over the past few years making some digital meetings nearly as good as in-person meetings. We should know as our video-over-IP technology, NDI, is now part of key video conferencing tools such as Zoom and Microsoft Teams, adding extra flexibility and creative abilities to them. However, as much as digital meetings personally give me a wealth of flexibility – I cannot stress enough how, as a leader, face-to-face matters.
What technology are you most excited about for its effect on your business?
For me it's anything that will make content production easier to use and accessible for all. In this new "hybrid era" that we have entered any technology that, with seamless integration, heightens communication across boundaries, countries, and cultures can only be a good thing.
Looking at technology specifically I guess I would be remiss not to namecheck AI. As a key part of our business involves adaptive, data-driven graphics for content creators, AI just adds a wealth of possibilities and we've only begun to scratch the surface.
I should also mention our own technology, the video-over-IP protocol, NDI. Originally developed for content creators to instantaneously move data (video, audio, graphics etc.,) over a network, recent developments to this technology have enabled us to look at the benefits it can hold for other markets such as education, health, governments, etc. NDI is free to use, and with our R&D teams constantly adding capabilities to it, the possibilities are very exciting and empowering for people to connect through video.

How do you approach leadership at Vizrt Group?
My leadership style is all about empowerment. I explained my football coach analogy above, so really the empowerment part is giving the right people the space and ability to reach their goals without compromising the end objective.
Regarding the wider business we do have Group values that consist of collaboration, balance, and respect. For me it is important that the leadership team live these values from the top. Into these values are tied some important principles that we incorporate including teamwork, transparency, personal development, recognition, appreciation, and acknowledgment. If we as leaders can work these into our roles, then the empowerment part becomes really very easy.
What exciting plans do you have coming up as an organisation?
Our overarching goal is to empower storytelling, regardless of industry. So, in the short term, that looks like expansion beyond our traditional industries, showcasing where video content lives today – everywhere - adding exciting innovations to our portfolio.
We will also focus on M&A opportunities and adding talent to our teams especially in our R&D organisation to continue to pioneer and shape innovations in the video market. This year it's all about delivering our most ambitious product roadmap to date, continuing our momentum and success, and yet again showing to our customers and partners that we will always be at the forefront of innovation for them and their content.