Infor CPQ: Making configured products simplified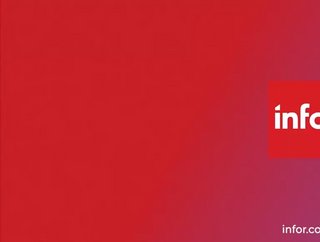 Ron Eismann, VP and GM of Infor CPQ, tells how Infor CPQ helps drive higher digital engagement with customers, creating memorable buying experiences
Infor's Configure Price Quote (CPQ) solution helps organisations offer their customers highly configured products, while managing the sales and quoting processes to maintain productivity and operational efficiency. Whether as an stand-alone solution deployed in the cloud or as part of a broader CloudSuite solution, Infor CPQ helps organisations align with their consumers creating loyalty. 
Ron Eismann, VP and GM for the Infor CPQ team, has been working on the CPQ solution for more than 20 years and has experience in quoting and ordering of complex solutions in manufacturing for over 30 years. Eismann, along with product development team members, continually strives to increase value for Infor customers, staying in-tune to the issues manufacturers face and their ever-shifting priorities and pressures to offer highly customised products while controlling costs.  
"From a CPQ perspective, our primary market is manufacturing. But challenges around digital transformation, digital engagement, and interaction with consumers are not unique to manufacturing. We also see opportunities for CPQ technology to be highly useful in verticals such as automotive, high-tech, aerospace and defence, distribution, the services industry, and retail fashion," Eismann says. 
He adds that different industries have similar problems. They want to better interact with the end consumer; educate the market on the options available, and make sure that they're able to drive that interest throughout the sales process.
Preventing lost opportunities
According to Eismann, when people – whether a consumer buying packaged goods or a business-to-business procurement buyer – considers a large purchase, the buying process typically begins with an internet search looking for a suitable supplier. 
Eismann explains, "If they can find someone who can solve their problem, they may just directly buy from them. Through the digital experience the buyer becomes convinced that the provider can do exactly what is needed to meet their requirements. On the flip side of that, if the company doesn't have a very good digital presence, the buyer may decide to go elsewhere. Today's consumers are easily swayed by online experiences, quickly dismissing products that aren't compelling and unique. 
"That first company will have lost an opportunity, a sale that they never actually knew they had, because they didn't have enough engaging content out there in the digital space to really attract the interest of that potential buyer," says Eismann.
A solution that streamlines complex processes 
Infor works with an advisory board of 12 executives from customer organisations that helps guide the direction of Infor CPQ. They also work with the analyst community to validate what they are seeing in the marketplace, what potential challenges are emerging, and possible ways the solution can be enhanced so it remains highly relevant and solves immediate and future challenges for organisations. 
"Our people are working with companies every day, doing implementation of our software and directly interacting with those customers to understand their challenges and provide that feedback back into our product development team and product management team, to determine what direction we need to go from a roadmap perspective," says Eismann.
He goes on to add, "No matter the project length or complexities, CPQ is adaptable to the scope of the customer order. The iterative process means Infor can begin to get a shorter time-to-value for customers, so that they can begin to see the return on our investment sooner."
Infor CPQ has many features that continue to be enhanced, including its ability to integrate with other solutions, its tools to aid collaboration, and use of artificial intelligence and machine learning to help guide the consumer through selections, recommending choices and anticipating the next likely add-on feature to consider. As new technology is developed, the Infor team makes sure CPQ is updated, and it incorporates the most modern functionality.    
Eismann reiterates that the "overall solution platform must meet the requirements of today and the future, as the business grows and the market changes, so you're able to scale and support accordingly." Infor is committed to helping drive digital transformation, and for many companies, that includes offering customers highly configured products. With Infor CPQ, organisations can turn personalised products into an important differentiator.